Introducing mortgage insurance in Ireland could lead to greater "household indebtedness" and provides "no protection" to homebuyers, according to the Oireachtas Finance Committee.
The cross-party group of TDs and senators was asked to consider the issue by Minister for Finance Michael Noonan.
Last May, the Government announced it was considering introducing mortgage insurance to make it easier for first-time buyers to purchase a home.
Mortgage insurance is available in Canada, the US and the UK.
It means if a buyer cannot save a full deposit, a bank offers a larger loan but takes an insurance policy in the event the homeowner gets into difficulty.
It is different to mortgage protection which is a life insurance policy.
In the report, the committee echoed many of the reservations made by the Central Bank regarding the new initiative.
The report concluded that full implementation of mortgage insurance could only be examined after new Central Bank rules on mandatory deposits took effect in the property market.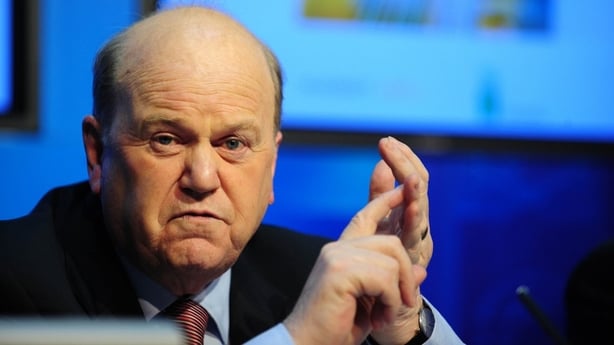 But the report said the product "provides no level of protection for the consumer. In the case of a default a borrower will be pursued for the full amount borrowed and the property may be repossessed".
It said the premium was "likely to be passed on to the borrower by the lender through higher interest rates".
In many cases a payout under the insurance would only be made in the event of a home being repossessed, the report said.
It said mortgage insurance would increase access to credit for borrowers but could also push up house prices.
However, the report also pointed out the benefits of mortgage insurance, saying it helped borrowers buy with a smaller deposit.
It said banks who participated in the scheme could hold lower levels of capital and the State could benefit because it would lead to lower risks for lenders.
The report said it could also reduce the danger of taxpayers being forced to bail out banks.
Earlier, it emerged that Central Bank Governor Patrick Honohan wrote to Mr Noonan last May, complaining about a lack of consultation on mortgage insurance.
In his letter, Professor Honohan said he was surprised that the opportunity was not taken to formally or informally consult the bank prior to the Government announcement.
The letter was released under the Freedom of Information Act to RTÉ News.
In his letter, Mr Honohan said advance consultation could have helped avoid unintended side effects from the introduction of such schemes.
In response, Mr Noonan said the input of Mr Honohan and the bank was highly valued on these matters.
He also said the Department of Finance was fully cognisant of the work of the Central Bank on these issues.
The Government has not yet introduced the scheme and has asked the Finance Committee to consider it.