A war of words between Greece and Germany escalated this evening with Greek Prime Minister Alexis Tsipras rejecting what he called "blackmail" to extend an international bailout.
              
A source close to the government said Greece intends to ask tomorrow for an extension for up to six months of a loan agreement with the eurozone, on conditions to be negotiated.
The source drew a distinction between a loan agreement and the full bailout programme which the government insists is dead.
              
However German Finance Minister Wolfgang Schaeuble dismissed the Greek gambit, telling broadcaster ZDF: "It's not about extending a credit programme but about whether this bailout programme will be fulfilled, yes or no."
                           
The European Central Bank will review emergency funding for Greek banks tomorrow but should not cut the lifeline this week, a source familiar with the situation said. 
Both sides continue to insist Greece will remain in the euro.
Mr Tsipras told his Syriza party that the government - elected to scrap the bailout, repeal hated austerity measures and end cooperation with the "troika" of EU, ECB and IMF lenders - would not compromise.
              
Greece would no longer be treated like a colony of a pariah in Europe, Mr Tsipras said.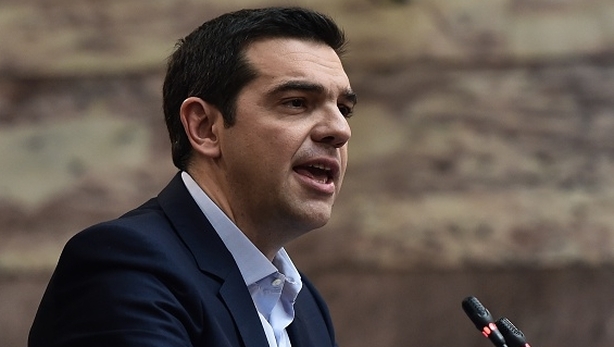 He accused Mr Schaeuble of losing his cool and making degrading comments about Greece and said "certain circles" in the eurozone were out to undermine his government.
              
Mr Schaeuble, 72, hammered home a take-it-or-leave-it message, wondering sarcastically whether Mr Tsipras and his "famous economist" of a finance minister knew what they wanted or were making the right choices for the Greek people.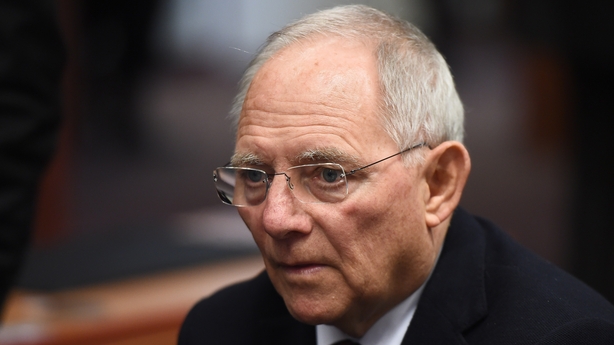 "The question still remains if Greece wants a programme at all or not," he told reporters in Brussels after another day of meetings in Brussels. 
"On 28 February, at midnight, it's over."
              
Experienced analysts said Mr Tsipras and his team seemed unprepared, unrealistic and oblivious to the dangers they are courting by refusing to roll over a €240bn credit deal and demanding easier terms.
              
Mr Tsipras, 40, said he was in no rush and would not give in to "blackmail" from technocrats - a new hint that he hoped hitherto unresponsive EU leaders would step in and clinch a political agreement with him, which they declined to do last week.
              
Two of his EU peers who may be trying to broker a compromise - Cypriot President Nicos Anastasiades and Italian Prime Minister Matteo Renzi - telephoned the Greek leader today, their offices said without giving details.
              
EU officials were unsure whether his fierce rhetoric was aimed at bolstering domestic support to avert a backlash against eventual compromise, or signalled he was retreating from a deal.
           
Greek Finance Minister Yanis Varoufakis - an academic economist - dismissed suggestions his only option was to ask for the bailout to be extended. 
He said he had been ready to sign a text floated by EU Economics Commissioner Pierre Moscovici that Greek officials said called for the "loan agreement" to be extended as part of a "transition" to a new deal.
              
The Greek plan to request an extended "loan agreement" may be an attempt to revive the Moscovici formula shunned by eurozone ministers.
              
French Finance Minister Michel Sapin suggested Greece could win leeway to run a smaller budget surplus of 1.5% of GDP and said clinching a deal was largely a matter of finding the right words. 
It was not clear whether Mr Sapin's compromise ideas had any backing from Germany or other eurozone hardliners.
              
Mr Tsipras raised the stakes by vowing to legislate fast to scrap labour market deregulation brought in by his conservative predecessor to meet international creditors' demands for less protection for workers' rights.
              
Jeroen Dijsselbloem, the Dutch finance minister who chairs the Eurogroup of 19 countries using the common currency, stuck to his guns, saying Greece must seek an extension: "It's really up to the Greeks. We cannot make them or ask them. 
"We stand ready to work with them, also (over) the next couple of days."
              
Mr Schaeuble and others emphasised the unanimity Greek faced across the table, with some ministers from eastern Europe noting that a minimum wage Mr Tsipras plans to raise is as high as average salaries in some countries where taxpayers funded the bailout.
                           
Some other ministers said the new Greek government did not seem to grasp the gravity of the situation or put forward coherent proposals in writing.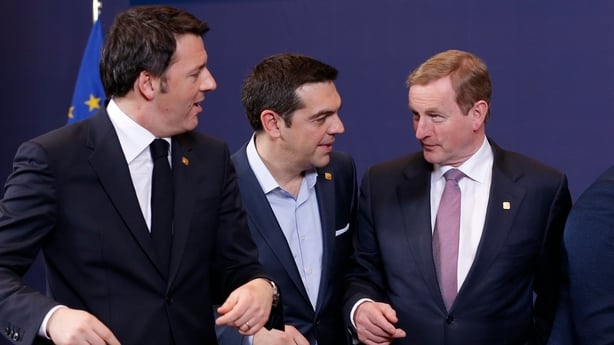 Italian Prime Minister Matteo Renzi with Mr Tsipras and Taoiseach Enda Kenny
Taoiseach Enda Kenny earlier said he had listened very carefully to what the Greek prime minister had said at last week's European Council meeting, when Mr Tsipras said he did not want to break the country's contract.
Mr Kenny said he hoped for constructive engagement in discussions over the coming days.
Minister for Public Expenditure and Reform Brendan Howlin has said the Government was very supportive of Greece and wanted the country to succeed and remain in the euro.
He said he was hopeful a deal would be struck that would give relief to the people of Greece within the coming days.