At least 19 people have been killed in clashes between Egyptian police and football fans at a Cairo stadium, in the country's deadliest sports violence since dozens died at a match in 2012.
The state prosecutor's office said 14 bodies of those killed in the clashes had been taken to a morgue.
The Egyptian health ministry had initially said three people died in the violence, which was sparked when fans tried to force their way into the venue to watch a game.
The match between Zamalek and Enbi was open to the public, unlike most other games between Egyptian football clubs since deadly stadium riots in Port Said in 2012.
But the interior ministry had restricted the number of spectators allowed into the stadium to 10,000 and tickets quickly ran out.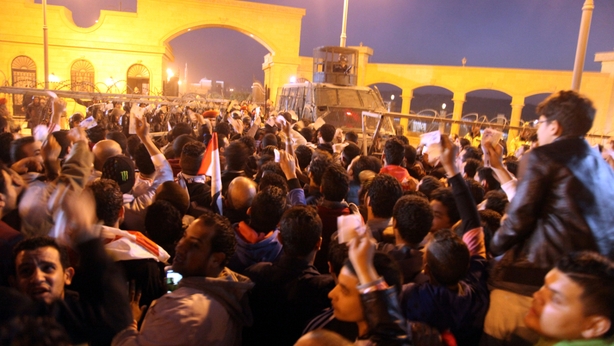 Angry members of the Ultra White Knights, a group of hardcore Zamalek fans, tried to force their way into the stadium, according to police.
Police fired tear gas to disperse them, before the Zamalek supporters let off fireworks, police and witnesses said.
In February 2012, more than 70 people were killed and hundreds injured in post-match violence following a game in Port Said between Cairo's Al-Ahly and Al-Masry.
The riots were considered the deadliest in Egypt's sports history.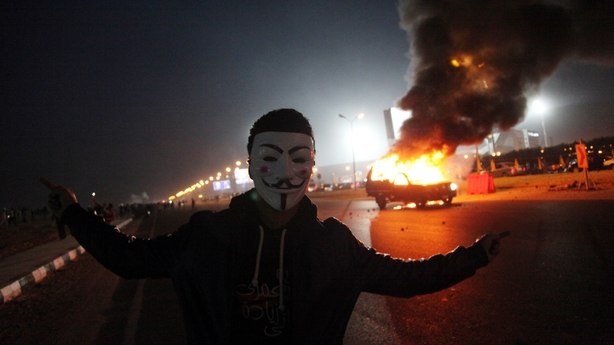 The Egyptian Premier League has been suspended indefinitely after the deadly clashes, the prime minister's office said in a statement.
"It has been decided to postpone the league to a time that will be decided later," the statement said.
The statement accused football fans of trying to storm the stadium and attacking police in deadly clashes.