Stena Line will not be resuming its seasonal ferry on the Dun Laoghaire-Holyhead route.
It marks the end of services to the Welsh port after 204 years.
The ferry company said the end of duty-free shopping and a fall in passenger numbers made the route unsustainable.
Stena Line said it would be concentrating on expanding its existing ferry service from Dublin Port.
Company route manager Ian Davies said: "With two services operating approximately 10 miles apart we needed to make a decision in relation to what best serves the needs of our customers and that is Dublin Port."
The CEO of Dun Laoghaire Harbour Company said it had tendered for operators for a new seasonal service.
Gerry Dunne said he was hopeful that a new operator would be found, but not until 2016.
"While it is disappointing that a service will not be resuming for this forthcoming summer season, the harbour company is now seeking alternative providers to operate a seasonal service.
"It is our hope that a replacement passenger service will be in place for 2016," he said.
Stena Line has operated the HSS Stena Explorer into Dun Laoghaire since 1995.
It carried over 1.7m passengers annually during its peak in 1998.
Last year just over 141,000 ferry passengers travelled through Dun Laoghaire Harbour.
Despite today's announcement, job losses are not expected in the harbour due to new commercial activities including the growing cruise business and the proposed urban beach.
It is estimated that Dun Laoghaire will attract 100,000 cruise passengers in 2015.
The spend of ferry passengers in the greater Dun Laoghaire area was approximately €800,000 in 2014. However, it is expected that cruise passengers this year will spend about €7m.
In the Dáil, the Minister for Transport said he had once worked for Stena Line in Dun Laoghaire.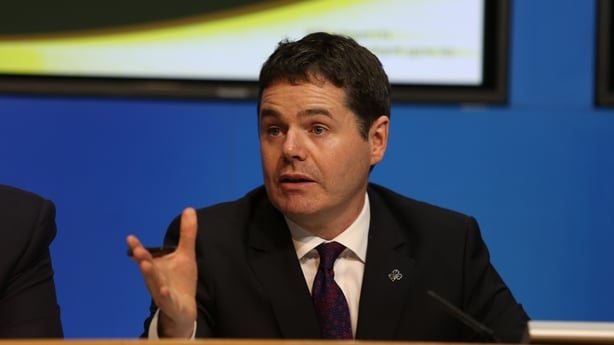 Paschal Donohoe was responding to a question from Fine Gael Dun Laoghaire TD Mary Mitchell who asked for the ferry service to be saved.
Mr Donohoe, who expressed his disappointment over today's announcement, said he worked for Stena Line for two summers.
He said he had received correspondence from the harbour company and would meet the board "in the coming weeks".