The Coast Guard was involved in the rescue of a tourist this afternoon who became trapped on a cliff edge on Howth Head.
The Irish Coast Guard emergency operations centre received a call reporting a tourist trapped on a cliff edge 50m above a beach at Whitewater Brook on Howth Head.
Howth Coast Guard Cliff Rescue team and the Coast Guard Helicopter Rescue 116 were both tasked.
The man was located with the assistance of members of the public, who gave a description of the location via a 999 call.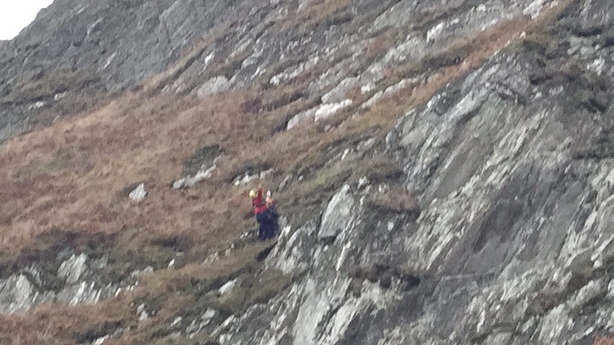 The tourist, a man in his 30s, had become confused coming back up the path from the beach below and ended up trapped unable to move with a steep drop below.
Coast Guard members were able to communicate with the casualty, while other team members set up a cliff-rescue team to lower a rescue climber.
A short time later, the Coast Guard helicopter arrived and lowered a winchman to the tourist and successfully recovered him to the top of the cliff path.