An oral hearing into the proposed extension of Galway Harbour is taking place today. 
An Bord Pleanála expects the proceedings will take three weeks to complete.
The proposal to extend the harbour was lodged last year.
The project would cost €126 million and involve the reclamation of 24 hectares from the seabed and extensive development to enhance and expand the port.
Among the items included in the application are increased commercial storage, more than 200 new marine berths, a new fishing pier and a rail spur off the Galway-Dublin line.
The extension would be developed on reclaimed lands to south of the existing business park at the harbour.
This is a candidate Special Area of Conservation and a Special Protected Area.
The planned extension is deemed to be a Strategic Infrastructure project and approval for the development rests with An Bord Pleanála.
Outlining the reasons for the application this morning, project director Eamonn Waldron said it would address a severe constraint in terms of access and harbour size.
Mr Waldron said marine leisure, fishing capability, cruise business and industrial use would all increase as a result of the extension.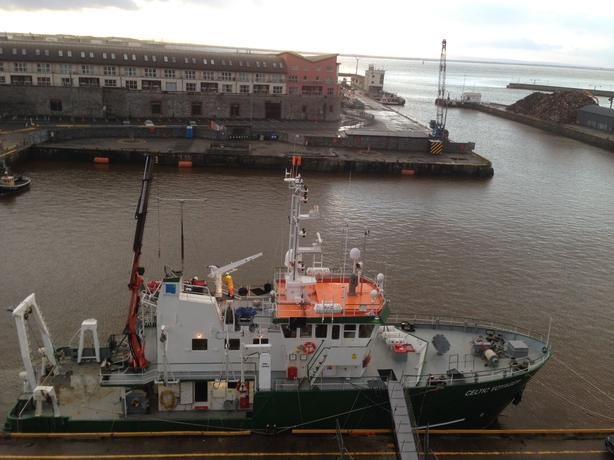 He said this would greatly enhance the economic growth of the region.
The hearing heard that access for marine vessels is badly constrained at present.
Navigation is complicated by the flow of the River Corrib.
The inner harbour area is controlled by dock gates that can only be open for four hours every 24 hours, severely limiting the potential of the harbour.
The first stage of the proceedings will examine the ecology and hydrology elements of the development.
More than 130 submissions have been made by prescribed bodies and members of the public during the consultation process leading to the hearing.
The hearing also heard that the development would not cause an increased risk of flooding in the city. 

Engineering Hydrologist Anthony Cawley has been working on the project for the Galway Harbour Company for the past four years.
He outlined the findings from his review of the proposed developments, with a particular reference to water quality and flood risk.
Mr Cawley told the hearing that he carried out a detailed examination of the possible impacts the extension would have on coastal processes in Galway Bay.
On the issue of flood risk, he examined looked at the potential impact on the Claddagh, Southpark, Renmore, Salthill and docks areas.
Mr Cawley said his simulations, taking into account possible wind strength, river flow, tides and storm surges, did not reveal any perceptible impact of coastal flooding due to the harbour development.
Similarly, he contended that bathing water quality would not be detrimentally impacted.
Mr Cawley said the coastal perimeters of Galway city were all vulnerable to flooding, regardless of any developments.
He told the hearing that the harbour extension plan had been designed to meet flood risk standards and would not result in coastal erosion of vulnerable areas in Galway Bay.