Minister for Foreign Affairs Charlie Flanagan has said Ireland remains "on alert" following the killing of 17 people in three terror attacks in Paris last week.
He also said that legislation is being prepared which will demonstrate a zero tolerance for acts of terrorism.
"One lesson from the horrific events in Paris last week is the need for our respective peoples to remain vigilant, to remain on alert and to continue to upgrade our efforts to tackle terrorism and the scourge of terror in our midst."
"Ireland, very much at the heart of Europe, pledges itself to continue to work in conjunction with our EU colleagues as we present a united front against terror," Mr Flanagan added.
He was speaking after talks with the EU's High Representative for Foreign Affairs Federica Mogherini.
She told a news conference that Paris represented a "wake up call for Europe" and the need to act collectively in the face of terrorism.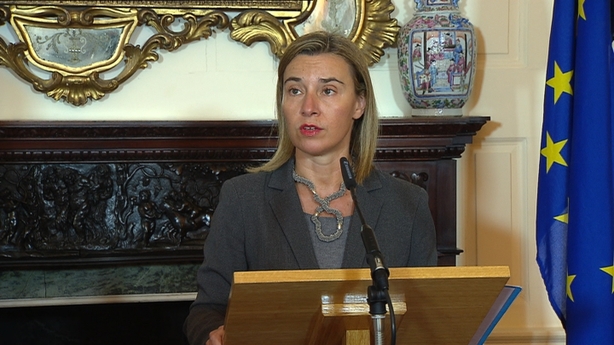 Ms Mogherini suggested there could be room for improvement in the sharing of information between EU countries, remarking that there could be what she called "jealousy" involved.
She insisted that so called PNR regulations should be reviewed to improve governments' access to individuals travel records.