Taoiseach rules out blasphemy referendum
Taoiseach Enda Kenny has ruled out a referendum on the issue of blasphemy during the lifetime of this Government.
Mr Kenny said the Constitutional convention had recommended changes in this regard, but the Coalition felt it was better to put these matters before the people on a phased basis.
He said two referendums would be held this year - one on marriage equality and another on reducing the voting age for presidential elections.
He said he did not want to hold more than two referendums on one day, because this might detract from the focus on the issues being put before voters.
He said he felt the issue of blasphemy "should be dealt with" but that he did not envisage any other proposed constitutional changes would be presented before the next election.
'Pathetic attempt' to deal with mortgage problem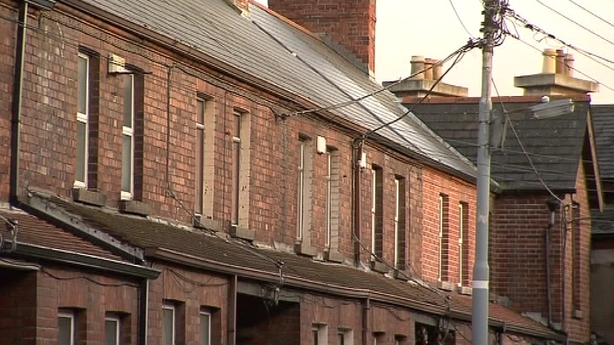 The Irish Mortgage Holders Association has said the small number of insolvency arrangements put in place by the Insolvency Service of Ireland over the past year is a 'pathetic attempt' to deal with the problem.
Speaking on RTÉ's News at One programme, David Hall of the IMHA said the insolvency figures due out this Wednesday will show the bank's have a long way to come in dealing with the large numbers of people in financial difficulty.
He said only 1,000 insolvency arrangements have been agreed.
The IMHA is advising people in mortgage difficulties that there are solutions out there and people need to tackle the issue head on.
Mr Hall said the organisation will be hosting a number of information nights across the country in the coming months to advise mortgage holders who are in arrears of their options.
Ambassadors meeting in Dublin for conference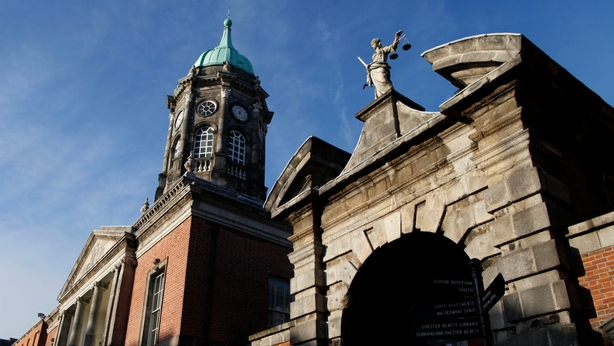 More than 90 Irish ambassadors, consuls general and senior diplomats have gathered in Dublin Castle today for a three-day conference.
The conference is being hosted by Minister for Foreign Affairs Charlie Flanagan, who was to ask the diplomats to redouble "their efforts to support Irish businesses internationally".
"This network is critically important to our ongoing economic recovery," Mr Flanagan said.
"This conference provides an excellent opportunity for targeted discussions on how my department can best deliver on the Government's ambitious agenda in support of economic growth and prosperity and in protecting and promoting Ireland's people and interests overseas."
Taoiseach Enda Kenny, Tánaiste Joan Burton and Government ministers were joined at the conference by members of State agencies, the creative sectors and third level institutions.
EU High Representative Federica Mogherini were to deliver a keynote address to the conference.
Other speakers include former president Mary Robinson and the UN Secretary-General's Special Adviser on Post-2015 Development Planning Amina Mohammed.
SG Niall Burgess welcoming Ambassadors, Consuls General, and senior officials to #GlobalIreland DFAT Conference. pic.twitter.com/XzZW23a88B

— IrishForeignMinistry (@dfatirl) January 12, 2015
Daughter critical of 'Charlie' portrayal of Seán Doherty
The daughter of the late Fianna Fáil minister Seán Doherty has criticised the portrayal of her father in RTÉ's 'Charlie' drama.
Speaking on RTÉ's Today with Sean O'Rourke programme, Rachel Doherty described it as a continuous, relentless and vicious attack on his character.
Ms Doherty said the depiction of her father, the former justice minister, is inaccurate and at times ridiculous and farcical.
Ms Doherty, who is a Fianna Fáil Councillor on Roscommon County Council, also said no attempt was made by the programme makers to contact the family in advance of it being aired.
Interpol issues notice for Yanukovych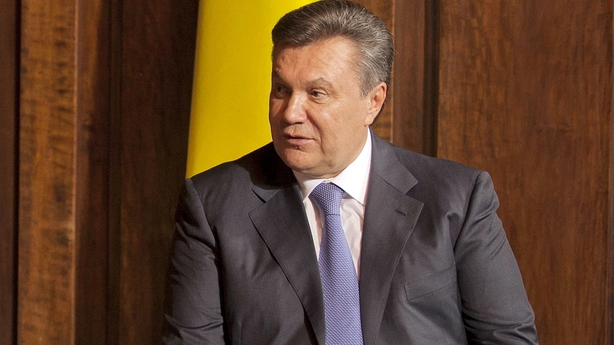 Interpol issued a global wanted "red notice" for former Ukrainian president Viktor Yanukovych.
Mr Yanukovych, 64, is wanted for misappropriation of funds and embezzlement in Ukraine.
He fled the country in February after a pro-Western revolution toppled his regime.
Six children, father killed by carbon monoxide in Romania
Six children, ranging in age from six months to seven years old, and their father were apparently killed by carbon monoxide poisoning in Romania after an improvised heater malfunctioned, authorities said.
Three girls and three boys were found dead today, along with their 28-year-old father, in an apartment in the southwestern town of Rovinari.
According to authorities, roughly 100 people were fatally poisoned in Romania by the odourless gas between 2009-2013.
Stormont elects first nationalist speaker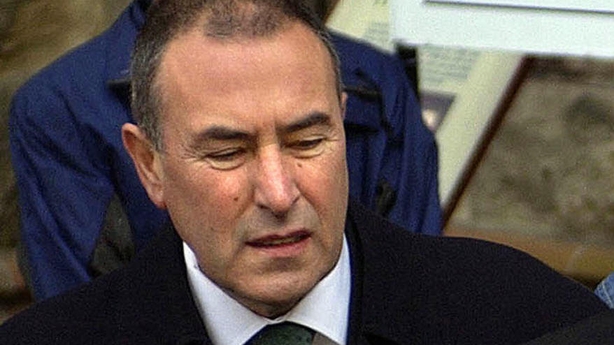 The Stormont Assembly has elected its first nationalist speaker, with Sinn Féin's Mitchel McLaughlin elected to the post.
The speaker's position became vacant last October when the DUP's William Hay resigned due to ill health.
Mr McLaughlin had been serving as principal deputy speaker prior to his election to the new post.
The DUP supported his candidacy, while the UUP and the SDLP also put forward candidates.
Maeve Hillery passes away aged 90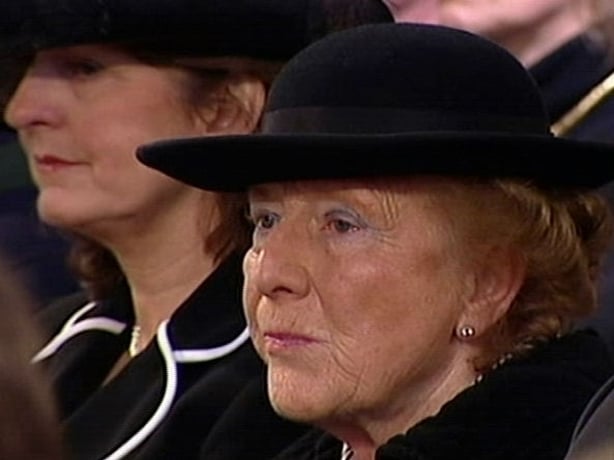 Dr Maeve Hillery, widow of former president Patrick Hillery, has died at the age of 90.
Dr Hillery died peacefully at her home in Dublin at the weekend.
Her funeral mass will take place at 12pm tomorrow at St Fintan's Church, Sutton, followed by burial in St Fintan's Cemetery.
President Michael D Higgins has expressed his condolences to the Hillery family, saying Dr Hillery supported her husband "with integrity and dignity".
Industrial action hits water supply in NI
Several thousand homes in Fermanagh and Tyrone are without water caused by a disruption in supply due to industrial action.
Northern Ireland Water says 4,000 customers are affected.
The company says further remedial work is expected to see the numbers affected reduce further in the course of the day.
Over the weekend up to 10,000 homes served by the Killyhevlin treatment works in Enniskillen were without water due to ongoing industrial action.
Merkel to join Muslim march for 'tolerance'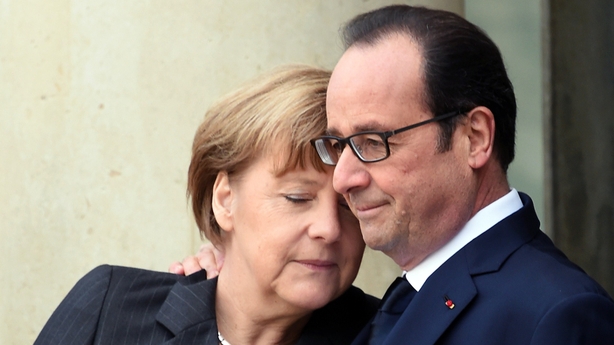 German Chancellor Angela Merkel and most of her cabinet are to join a rally for an "open and tolerant Germany" organised by Muslim leaders.
Tuesday's march in Berlin will take part at the iconic Brandenburg Gate in the heart of the capital.
Ms Merkel joined French President Francois Hollande and other world leaders at a march in Paris yesterday following last week's attacks in the city.
Croatia elects first female president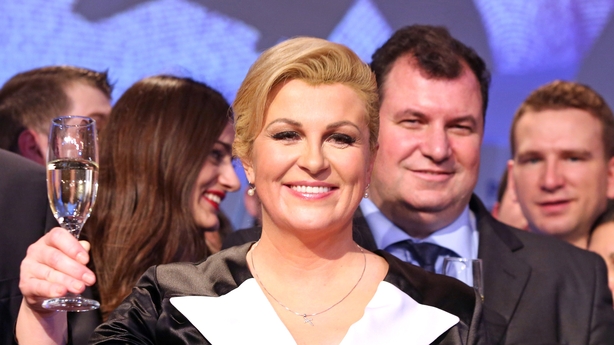 Opposition challenger Kolinda Grabar-Kitarovic has become the first female president of Croatia.
She narrowly defeated incumbent Ivo Josipovic by 50.5% to 49.5%%.
The moderate conservative styles herself as "a woman of the people".
She has previously held the posts of foreign minister, ambassador and NATO assistant secretary general.
Glitter faces sex offences trial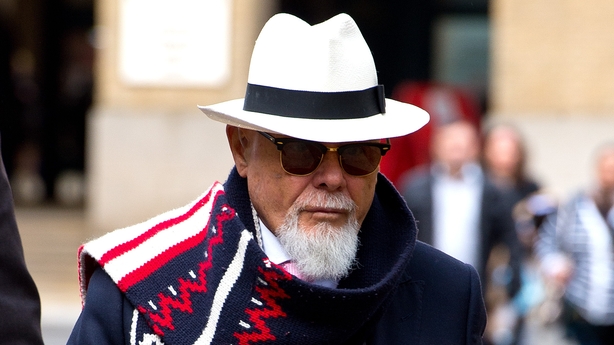 Former pop star Gary Glitter is expected to go on trial today accused of a string of historic sex offences against three girls.
The 70-year-old, from Marylebone in central London, will stand trial at Southwark Crown Court in south London.
The former singer, whose real name is Paul Gadd, faces ten charges relating to alleged crimes committed in the 1970s and early 1980s.
Boyhood wins top award at Golden Globes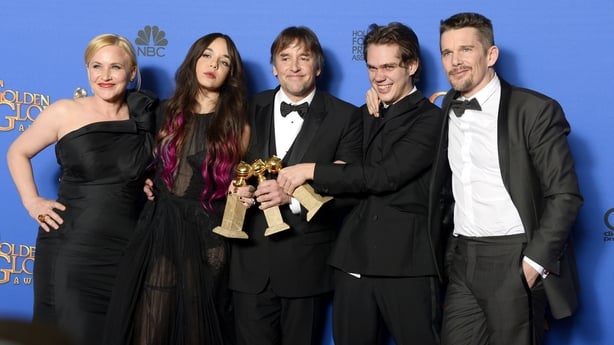 Boyhood, the innovative coming-of-age movie shot over a period of 12 years with the same actors, took home the Golden Globe for best drama film.
The film, which took home three Golden Globes, beat Foxcatcher, The Imitation Game, Selma and The Theory of Everything.
There were other awards for Downton Abbey star Joanne Froggatt and British actor Eddie Redmayne, who won for his role as physicist Stephen Hawking in The Theory Of Everything.
Several of Hollywood's A-listers also showed solidarity with France after three days of terror.
Click here for more on the Golden Globes