Gunmen killed 12 people in an attack in the offices of the French satirical weekly Charlie Hebdo, the worst such attack in France in at least 40 years.
- 20 May 1978: Palestinian terrorists open fire at Orly airport south of Paris, targeting passengers for a flight to Tel Aviv. Eight people die, including three gunmen, two police officers and three passengers.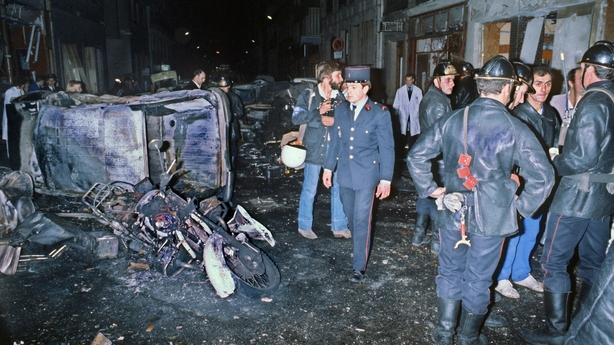 - 3 October 1980: A bomb explodes in front of a Paris synagogue, killing four people and wounding around 20.
- 29 March 1982: An attack on a train between Toulouse and Paris on which then Paris mayor Jacques Chirac was supposed to travel kills five people and wounds 77. International terrorist Carlos the Jackal is suspected of involvement.
- 9 August 1982: Five people open fire and throw grenades during an attack on the Goldenberg restaurant, on rue des Rosiers in the Jewish quarter of Paris. Six people die and 22 are wounded. The crime has never been solved.
- 15 July 1983: A bomb explodes at the Turkish Airlines counter at Orly airport, killing eight and wounding 54. Three Armenian nationals are convicted of the attack in March 1985.
- 31 December 1983: Two people die and 34 are wounded when a bomb explodes at the Saint Charles train station in Marseille, southern France.
A few minutes earlier, another bomb on a high-speed train travelling between Paris and Marseille kills three people. Both attacks are claimed by an Arab group linked to Carlos.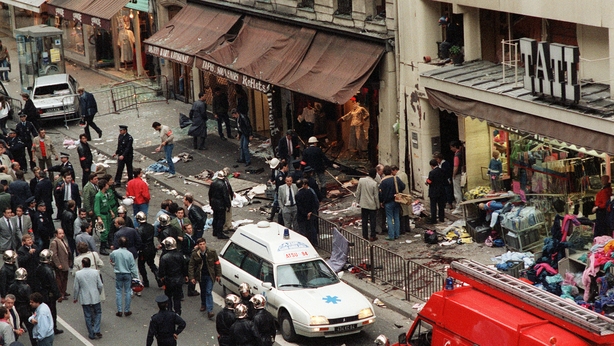 - 17 September 1986: A bomb placed in front of a Tati department store in Paris kills seven people and wounds around 55.
It is the worst of 15 such attacks, three of which were foiled, committed by a pro-Iranian group in 1985-86 that killed a total of 13 people and wounded 303.

- 25 July 1995: A bomb in an RER express commuter train explodes at the Saint Michel metro station in Paris, killing eight people and wounding 119.
It is the worst of nine attacks generally attributed to Algerian extremists that killed a total of eight people and wounded more than 200 that summer.
Two men are convicted in 2002 of three attacks and sentenced to life in prison.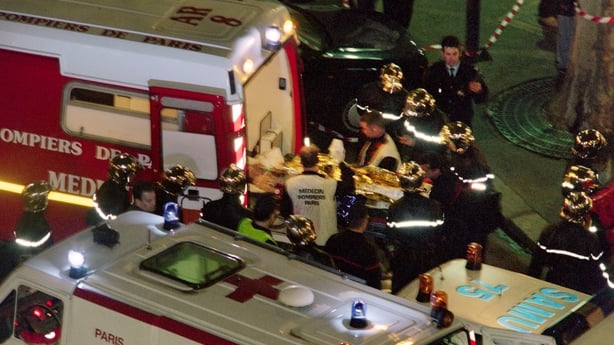 - 3 December 1996: Another bomb explodes along the same RER line, one station away at Port Royal, killing four people and wounding 91. Carried out using gas canisters, the attack is similar to the wave of attacks in 1995.

- 11 March 2012: On March 11 and 15, Mohamed Merah, 23, shoots three soldiers dead in Toulouse, and Montauban, southern France, before killing three students and a teacher at a Jewish school in Toulouse on 19 March.
Merah is killed on 22 March in a shootout following the siege of his apartment by French police.
Outside France, an attack on a DC-10 airliner that belonged to the French airline UTA on 19 September 1989, as it flew over Niger killed 170 people, of which 54 were French.
In 1999, six suspected members of Libya's secret services were sentenced in abstentia to life in prison for that attack.