Kilkenny has topped the ranking of Ireland's cleanest towns and cities for the third year in a row.
The announcement was made by Irish Business Against Litter in Dublin earlier today.
Cavan, a previous winner, came in second place in the ranking of 40 towns and cities, while Longford and Tramore, Co Waterford finished in joint third position.
The latest results show 85% of Irish towns and cities are at least as clean as their European equivalent.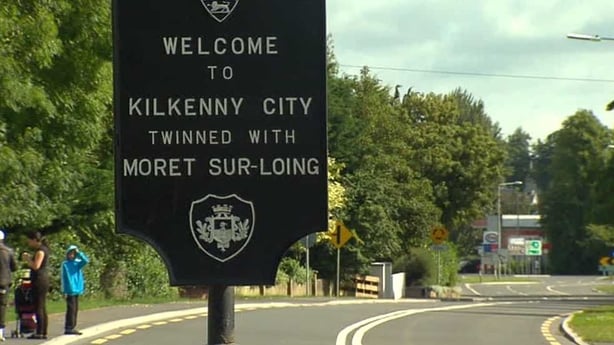 IBAL spokesperson Conor Horgan said: "Kilkenny's sustained success has set the standard for others to follow, in demonstrating year after year that it is possible to keep a busy city, which entertains lots of visitors, consistently free of litter."
In recognition of its victory, Kilkenny will receive a suite of Emperor Lime trees from the Irish Tree Centre in Cork.
Dublin's North Inner City showed an improvement on previous surveys, leaving Farranree in Cork as the only area surveyed that was deemed a litter blackspot.
While over half the sites surveyed in Dublin received the top cleanliness rating, notably O'Connell Street and Grafton Street, a number of heavily littered areas brought down its overall ranking.
Amiens Street was brandished a "litter blackspot" and described as being "in a terrible state".
The car park in Sycamore Street was "shockingly neglected" and the basements in Parnell Square suffered from "long-term neglect and dumping".
Sweet papers, cigarette butts, fast food wrapping and chewing gum were again the most prevalent forms of litter across the hundreds of sites surveyed.
River walks, promenades, train stations and recycling facilities were the sites most likely to suffer from litter, while the cleanest areas were main streets and town centres.