Firefighters in South Australia are battling to contain a major blaze ahead of the forecast return of strong winds and a heatwave.
The state's Fire Service said properties were still at risk after nearly 13,000 hectares of scrub and farmland were burnt out in the Mount Lofty Ranges, east of Adelaide, over the weekend.
South Australian Premier Jay Weatherill said that with cooler weather and calmer winds forecast for today and tomorrow, it was now a race against time with tougher conditions expected from Wednesday in the Adelaide Hills.
"This is by no means over," Mr Weatherill told the Australian Broadcasting Corporation.
"We're really racing against time to try to make sure that we get as much of this contained before the hotter weather and the stronger winds are expected later in the week."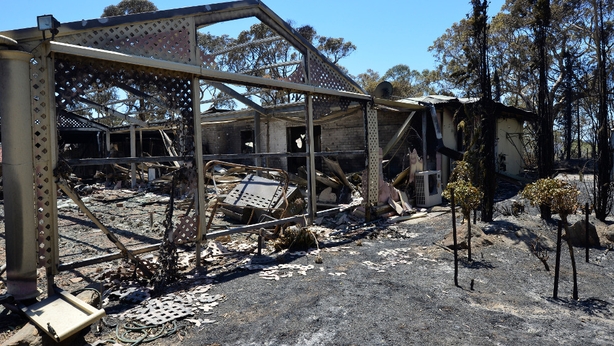 Mr Weatherill confirmed the loss of 12 homes and said the fate of 20 more feared to have been destroyed would be known later.
"Today we are hoping to use very large air tankers ... to dump about 11 really large loads on the fire front," Mr Weatherill said.
"That will be so important for us to get control of this fire before those conditions worsen."
At least 29 people, mostly firefighters, have suffered minor injuries from the fire, police said.
South Australian police said they had accounted for two elderly people who had been reported as missing.
Temperatures were forecast to soar again to 38C on Wednesday after highs of well over 40C at the weekend in the Adelaide Hills, which has a population of 40,000 and is dotted with scenic villages known for farming produce and wineries.
Hundreds of firefighters from the neighbouring states of Victoria and New South Wales joined their South Australian counterparts yesterday, taking the total crew battling the blaze to more than 800, but the numbers dropped to 500 today.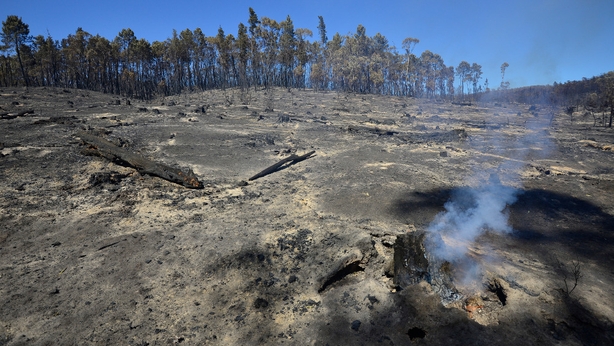 State officials said the weekend fire conditions were the worst since a 1983 disaster killed more than 70 people in South Australia and Victoria and destroyed thousands of homes and buildings.
The fire service downgraded an emergency warning yesterday, but noted the blaze continued to burn freely in all directions.
In Victoria, cooler temperatures yesterday saw bushfire warnings downgraded across the state. Officials said thousands of stock were believed to have been lost.
Bushfires are common in Australia's summer months between December and February.
"Black Saturday", the worst firestorm in recent years, devastated southern Victoria in 2009, razing thousands of homes and killing 173 people.