The Irish Patients' Association has described the news that thousands of patients are on hidden waiting lists within the health service as "yet another symptom of the appalling apartheid that is in our public health system..."
IPA has called on the health minister to make hard decisions to ensure that public patients get proper access to diagnostic services.
Speaking to RTÉ News IPA Director Stephen McMahon said as well as the backlog of public patients waiting to get access to their diagnostics to decide on an appropriate treatment, there is also "significant delays" to get patients into hospital for treatment.
These patients can be chronically ill, he added.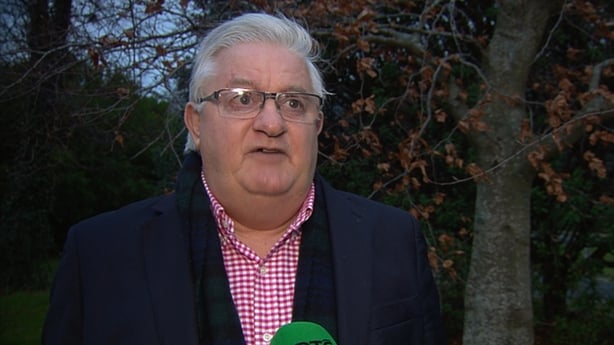 He said the Irish healthcare system is under "serious strain" as there is "all sorts of problems with it from manpower and staffing levels." He added that it is important to "have the information to know what needs addressing urgently."
Health Minister work is underway to tackle long waiting lists
Minister Varadkar has denied that there has been any attempt to conceal information saying it is "important to bear in mind that many people waiting for a scan are also waiting for a hospital appointment or surgical procedure.
"Rather than under-estimating the number of people waiting, it is often the case that the same people are often counted several times."
The minister added: "A row over statistics misses the point, in my view. We all agree that waiting times for public patients are unacceptable. I am working with the HSE on plans for next year for a special focus on very long-waiters."
Fianna Fáil Health spokesperson Billy Kelleher said the Government must explain why delays in diagnostic cases are not being disclosed in published reports.
"The scale of these delays is extremely alarming, but what is worse is the fact that the extent of the problem is being concealed from the public," he said.
Sinn Féin's spokesperson on Health and Children Caoimhghín O'Caoláin has called on the HSE to "come clean" about waiting lists.
He said: "That citizens are being left for more than two years for an MRI scan is inexcusable. That the HSE has been withholding the facts regarding the reality of waiting times for outpatient services that could inform life or death decisions is intolerable. The HSE Director General needs to immediately come clean on these revelations."
In response to today's report in the Sunday Business Post, the HSE issued a statement saying it is currently undertaking a full review of diagnostic waiting times to ensure that "urgent patients are seen as a priority".
It also said: "As part of this process a validation of wait times for diagnostics in all hospitals is required as significant inconsistencies and inaccuracies have been identified.
"It is for that reason that the figures have not been reported on in recent months. From January 2015 there is now a requirement for all hospitals to report on validated diagnostic wait times; this will be done on a monthly basis."