A total of 29 grey partridges have taken wing across the border as part of a project to re-establish a wild population of the birds in the North.
It is part of an initiative between the Department of Arts, Heritage and Gaeltacht and the Northern Ireland Environment Agency (NIEA).
Wild grey partridges were declared extinct in Northern Ireland in 1992.
Minister for Arts, Heritage and the Gaeltacht Heather Humphreys said: "This is a wonderful cross-border initiative for the conservation of Ireland's natural heritage."
Pear trees have not been included, the department joked.
This is the second movement of birds from the Grey Partridge Conservation Project based in Boora Bog, Co Offaly.
In 2011, a number of grey partridges were relocated to north Dublin. They are now breeding successfully on farmland after an absence of nearly 50 years.
The Boora conservation project has restored the fortunes of the species from its lowest ebb of 22 birds in 2002 to just over 1,000 now.
David Sandford, a grey partridge enthusiast from Co Down, will lead the operation in Northern Ireland. Wild grey partridges were common on his father's farm 35 years ago.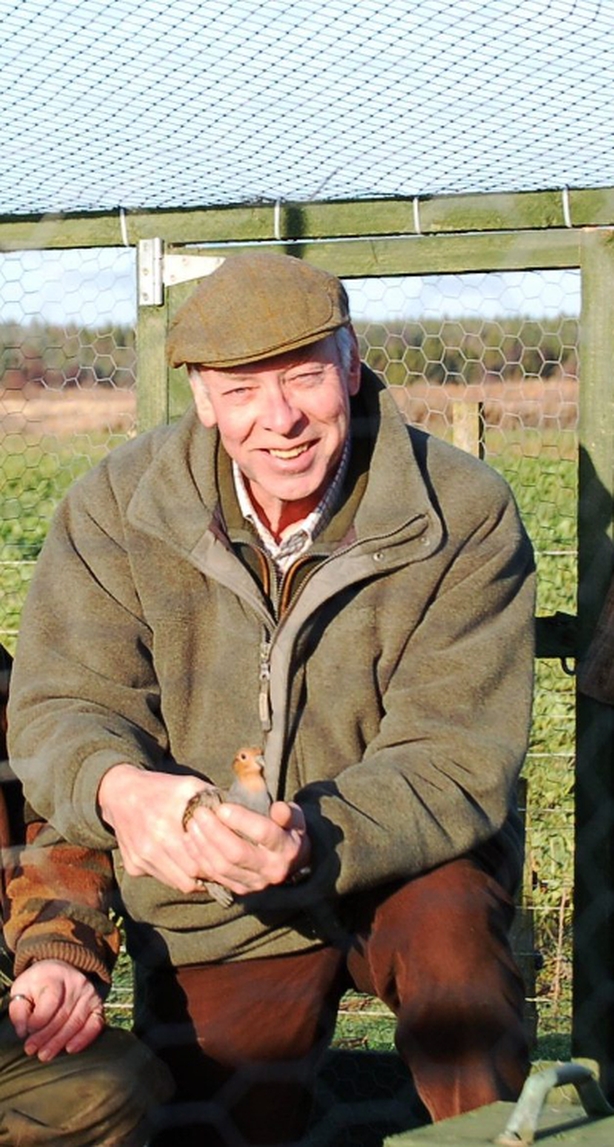 He has secured the support of neighbouring farms, where changes to farming practices will be made possible under the Countryside Stewardship Scheme.
These changes will facilitate measures to enhance the conservation status of farmland birds.