Two teachers' unions have announced that a second one-day strike will be staged on Thursday 22 January in protest at changes to the Junior Cycle.
The Association of Secondary Teachers Ireland and the Teachers' Union of Ireland also decided, if necessary, to stage a third one day strike, the date to be announced.
Second-level schools across the country were closed on 2 December as teachers staged a one-day strike over the reform proposals.
Around 27,000 post-primary teachers engaged in the action, which resulted in a day off for around 350,000 students.
Unions have said they are resolute and united in their opposition to plans for Junior Cycle reform.
The unions are upset by plans for pupils to be assessed by their own teachers for 40% of their work instead of an external examiner.
In a statement, Minister for Education and Skills Jan O'Sullivan said that another day of strike action was unwarranted and unreasonable.
The education minister said she has already compromised by reducing the teachers assessment to 40% and she said another strike day would cause unnecessary disruption to students and families.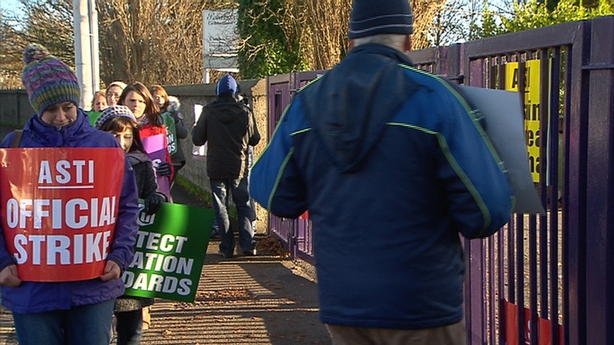 The minister's office said that representatives of students, parents, school leaders and all management bodies were briefed on the current position in relation to Junior Cycle reform this morning
It said they unanimously reiterated their support for the proposals tabled by Ms O'Sullivan.
The move comes despite a new round of talks chaired by Dr Pauric Travers.
ASTI President Philip Irwin said his organisation will enter into exploratory talks to see if any solution can be found.
He told RTÉ's News at One that there would be no preconditions to attending exploratory talks.
Mr Irwin said he believed the proposed reform could work well alongside external assessment.