Revenue Commissioners Chairman Josephine Feehily has told the Public Accounts Committee that all the authorised officer's material referred to Revenue by the Minister for Jobs, Enterprise and Innovation had been fully examined and followed up.
She also said that since the start of the Ansbacher investigation, 26 High Court orders have been obtained against financial institutions and third parties.
She said Revenue has received over 300,000 documents in the course of the inquiry.
Ms Feehily told the committee all of this information has been examined and followed up and is included in the cases investigated by the Ansbacher Project Team.
She said the investigations and examinations identified 289 cases; 283 of these have been finalised.
Of the remaining six cases, five have made payments on account and four are under appeal.
€113m in tax, interest and penalties has been yielded from 138 finalised cases, 58 significant settlements have been published in the quarterly tax defaulters list and are on the public record generally with the designation 'Ansbacher'.

Ms Feehily added that it is important from a fairness perspective to put on record that although a person may be named in the Ansbacher reports, that in itself is not proof of tax evasion.
Revenue actively considered prosecution under the Taxes Acts in a number of cases, Ms Feehily said.
However, she added that an essential element for a successful criminal prosecution is the availability of relevant original documents and that element was largely missing.
She said she is satisfied that Revenue made full and appropriate use of the information received from authorised officer Gerard Ryan's reports, the High Court inspectors' report and its underlying documents.
Revenue allocated and maintained a significant experienced investigative resource in a dedicated project team.
It also made extensive use of legislative powers to seek books and records, and where these powers did not achieve success they went to the High Court to progress the investigation and overcome blockages.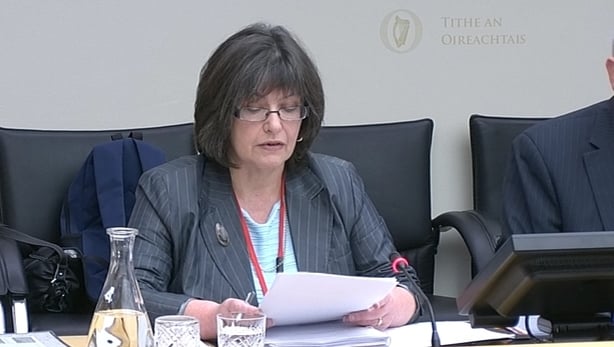 Speaking to the PAC, Ms Feehily stated the lessons learned from the investigation have been important in the success of other related projects, in developing new law and supporting enhanced investigative powers.
She said the final tranche of papers had come to her in 2011, as it was during her term as chairman.
Ms Feehily said she had discussed it with an officer who had examined it and there was nothing in the final dossier that they did not already have.
She said helpful meetings were held with the official, but she insisted that "when we got information we followed it up to where it took us. We followed it through".
She was asked by independent TD Shane Ross what was the origin of the money and if it was "hot money"?
Ms Feehily said the accounts were "wealthy people sheltering wealth" but she could not go any further.
Ms Feehily later said that Revenue was not in favour of tax amnesties.
She was responding to questions from Fine Gael TD John Deasy about the tax amnesty of 1993, which 20 Ansbacher account holders availed of.
PAC members critical of McDonald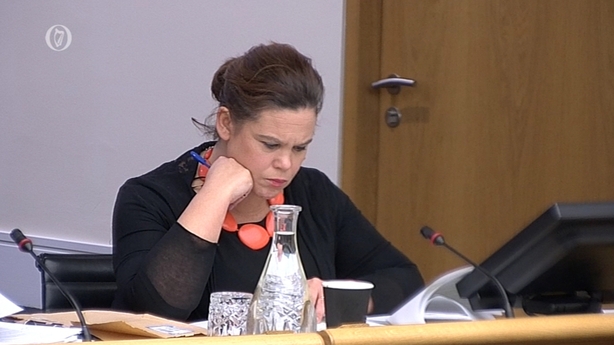 Prior to Ms Feehily's appearance before the PAC, Sinn Féin deputy leader Mary Lou McDonald was sharply criticised by members of the committee for revealing names of those alleged to have Ansbacher accounts under privilege in the Dáil.
Speaking on RTÉ's Morning Ireland PAC Chairman John McGuinness said: "I think that this damages the prospect of people having the confidence to come forward and to deal with issues within their organisation.
"Secondly, in relation to naming names, it should not have been done. I think it damages, to a degree, the process - whether it be Public Accounts or any other committee - and it does not give confidence to individuals to come forward and make the reports that they feel need to be made."
Meanwhile,Mr Deasy accused Ms McDonald of using the committee for her own political ends and told her to stop.
He said she had given the impression in the Dáil that the committee was not able to deal with the issues.
Mr Deasy said they had received legal advice on two options available to them and the committee had not yet decided on the second option, but had agreed as a committee to hear from Revenue first.
Ms McDonald defended her decision to reveal the names, saying the legal advice was that they could only deal with the matters in very narrow confines.
She said the dossier contained allegations of tax evasions; allegations of improper and corrupt payments; then a narrative of political obstruction and blockage.
The Sinn Féin deputy leader added that the legal advice made it clear it was beyond the remit of the committee.
Former tánaiste denies closing down inquiry
Last night, former tánaiste Mary Harney denied closing down an inquiry into the tax evasion scheme to avoid political embarrassment.
Ms McDonald has written to Taoiseach Enda Kenny demanding an inquiry into claims that the inquiry into tax evasion was shut down by Ms Harney when Des O'Malley's name emerged.
He and the others named have denied any involvement.