U2's lead singer Bono told the IDA to consider himself part of its staff in an email last year.
He also praised the IDA for doing "an incredible job in trying to refloat the country".
In October, Bono revealed that U2 had worked for the IDA because he wanted to give something back to the country that "has been so good to us and that we love".
Now new documents released to RTE confirm that U2 have worked closely with the IDA throughout the recession to help attract in foreign direct investment.
In an email from Bono to the IDA CEO Barry O'Leary on 13 December 2013, the singer explains how he had "been bending over backwards" to try to attend the authority's annual conference on 7 January last in Dublin Castle.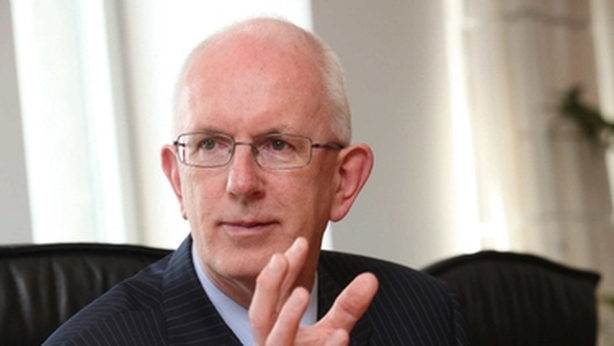 Details of email correspondence, obtained under the Freedom of Information Act, show that Bono was unable to attend the conference as he was filming in New York as it was "the only time a director we want to use is free."
Bono added: "So it is with humblest apologies I have to decline. Please consider me one of your staff as you are doing an incredible job re-floating the country."
Responding to the U2 singer, Mr O'Leary said he fully understood the band's commitments in New York and added: "Thanks for your kind comments about the IDA team. We certainly will consider you as one of our staff and will come back to you on other occasions."
Bono is currently recovering from serious injuries sustained in a recent bicycle crash in New York's Central Park.
A large volume of correspondence between the IDA and U2 has been released to RTE but it was heavily redacted because the information was "commercially sensitive" and "personal".