Wifi users are at risk of having their data intercepted by hackers, because they are not taking the right precautions when connecting to publicly available wireless networks.
This claim is being made by internet security company Sophos, which also found that many wireless networks in Dublin are at risk of being hacked during an unusual experiment conducted in the city today.
For several months the company's Global Head of Security James Lyne has been cycling around some of the biggest cities in the world.
Strapped to his bike is special equipment which can legally be used to detect, scan and log the security settings on wireless networks and devices that connect to them.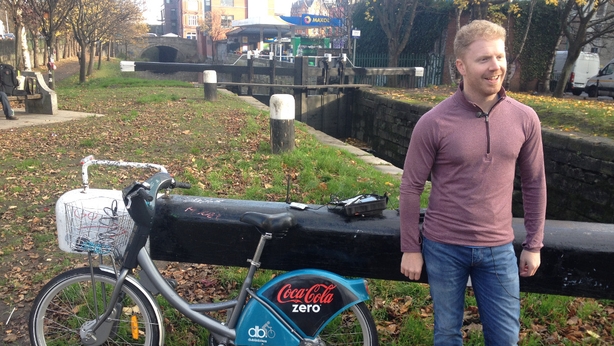 The "Warbiking" experiment aims to raise public awareness of the dangers lurking around free and open wireless networks, available in many cafés, restaurants, pubs, hotels and other buildings.
In Dublin today, after just a couple of hours cycling around the city centre on a Dublin Bike, Mr Lyne had logged more than 11,000 wireless networks.
4% of them were using the wireless encryption protocol WEP, which was breached by hackers 10 years ago, and is known by internet security experts to be extremely vulnerable.
He also found that over a fifth of the networks he detected were open, which is not necessarily surprising because they are being offered to customers using cafés, hotels, and other similar establishments.
But according to James Lyne, once a user has registered on the network, their data is often transmitted unencrypted, which leaves it vulnerable to hackers to intercept using cheap, readily available and easy-to-use equipment.
Mr Lyne also set up a temporary wireless hotspot on Dublin's Grafton Street, using labels including "Free Internet", "Free Public Wifi" and "Do Not Connect".

However, over 1,000 passers-by did, despite being warned that they were being monitored.
And just 7% were using security features on their devices which would have prevented them being hacked.
According to internet security experts, wireless network users can protect themselves by ensuring that their device's software is fully up to date, with all current patches applied.
They should also use up-to-date security software, and consider using Virtual Private Network or VPN software, which wraps all the information and encrypts it as it is being passed backwards and forwards over the network.