President of the Association of Secondary Teachers in Ireland Phillip Irwin has said teachers need more movement from Minister for Education Jan O'Sullivan in order to avert next Tuesday's strike action.
Speaking on RTÉ's Morning Ireland, Mr Irwin said it is unfortunate it has come to this, but he said teachers are resolute and will not budge any more on the issue.
Around 350,000 students will be affected by the closure of schools as teachers down tools over changes to the Junior Cycle.
Mr Irwin said one particular sticking point for teachers was the plan for pupils to be assessed by their own teachers for 40% of their work, instead of an external examiner. 
He said the Junior Certificate examination is an important "mid-point in a student's second-level career" and needs to be taken more seriously.
He also said "it's an education system that has suffered huge cutbacks over the last six years" and so is under huge pressure.
Minister for Education Jan O'Sullivan said Junior Cycle reform will allow for a fairer method of assessment for students who do not perform well in written exams.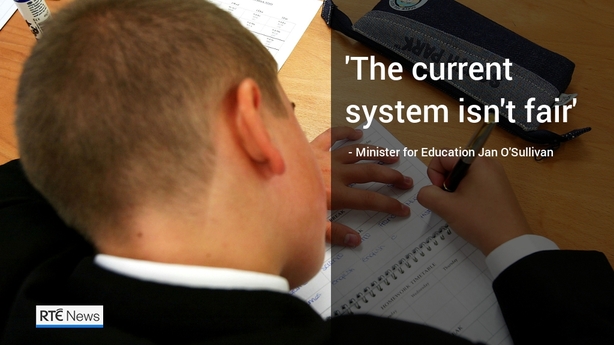 She told RTÉ's Morning Ireland that the scheme has already been piloted in around 40 schools and she said the feedback had been positive.
The minister said she has offered teachers the best of both worlds and that they now need to compromise in order to be able to move forward.
She said: "I have significantly moved having listened to the concerns of teachers and others.
"And we will retain the 60% final exam, but we need to see assessment in the schools involving the teachers.
"We should be sitting around the table now, we should not be facing a strike in schools next Tuesday."