Northern Ireland's First Minister Peter Robinson has been exonerated over claims that he broke Stormont's code of conduct.
The DUP leader was accused following a BBC Spotlight programme of contravening the code by failing to tell the proper authorities that his wife had broken the law.
Iris Robinson accepted £50,000 (€63,000) from two property developers and passed it on to her youthful lover to set up a business in Belfast in summer 2008.
Kirk McCambley later paid her £5,000, a Stormont report said.
Mrs Robinson was found to be in serious breach of regulations.
Assembly standards commissioner Douglas Bain said: "I am satisfied that none of the allegations made in that programme against Mr Peter Robinson could, even if established as true, constitute a breach of either the 1999 or the 2009 code of conduct."
The devolved assembly's Standards and Privileges Committee of public representatives accepted the findings.
In January 2010, the first minister's wife's dealings with her teenage lover were revealed, including obtaining £50,000 from two property developers in order to help Mr McCambley secure a tender for a busy south Belfast cafe, the Lock Keeper's Inn.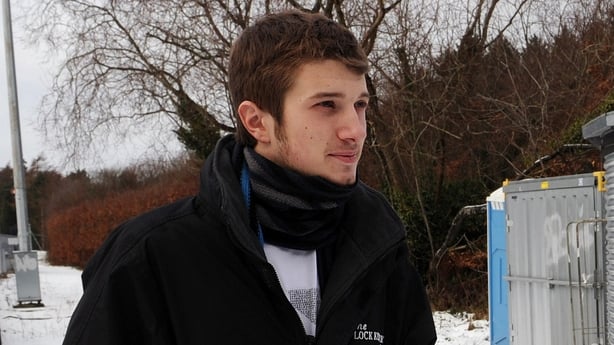 That business was in the district of Castlereagh Council, of which Mrs Robinson was a member.
The disclosures caused shockwaves in Northern Ireland.
Mrs Robinson stepped aside from public life on health grounds and her husband temporarily delegated his responsibilities as first minister to a colleague to concentrate on clearing his name.
While the DUP remains the largest party in the ministerial Executive, relations with coalition partner Sinn Féin have been fraught with disagreements on how to deal with contentious flags and parades, the legacy of the past and issues such as welfare reform.