The Department of Defence has confirmed the Irish Naval Service will dispose of the LÉ Aoife when the new LÉ James Joyce goes into service next year.
A Cork city auctioneer, Dominic J Daly & Co, has been retained to sell the patrol vessel.
The company's website states the LÉ Aoife can be viewed by appointment.
She is expected to be auctioned next February and will be replaced by LÉ James Joyce, which is under construction in Appledore in England.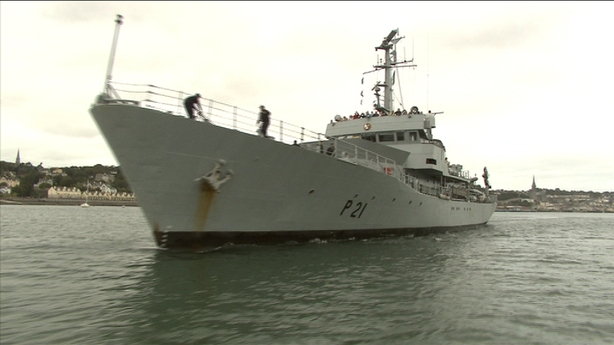 The same auctioneering firm sold the LÉ Emer on behalf of the Irish Department of Defence last year for €320,000 to a Nigerian businessman. That ship was replaced by the LÉ Samuel Beckett.