Minister for Arts Heather Humphreys has said she is disappointed with the lack of support from Dublin City Council for the development of a tribute to the leaders of the 1916 Rising.
Ms Humphreys said the council chose not to support a plan that would have released NAMA funding for the development of a tribute on Moore Street.
The minister was speaking at an Oireachtas Joint Committee this afternoon.
Ms Humphreys said she believed the proposal put before the council provided a real opportunity to have the restoration work completed and the commemorative centre open in time for the centenary of the Rising in 2016.
She said it is now a matter for the council and the monument owners to consider what the implications are for the national monument buildings.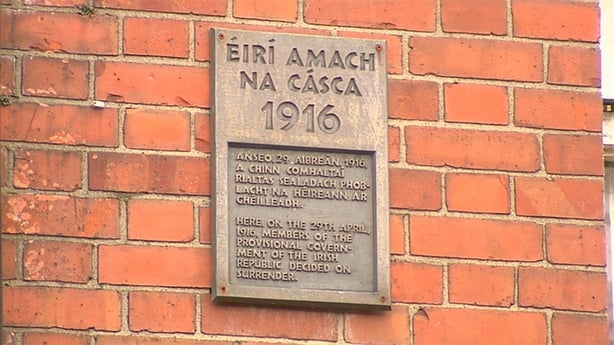 Ms Humphreys also said her department's functions in the case are essentially completed, but that she would continue to support all appropriate initiatives to secure the restoration of the national monument.
She said she will shortly be meeting the members of the council's Moore Street Advisory Committee to go through the process with them and encourage them to try to advance a solution that would see the restoration project moving forward.
Meanwhile, replying to a question from Seán Ó Fearghaíl about the video made to coincide with the launch of the 2016 commemoration, Ms Humphreys said there have been some comments about it, but it was part of a number of displays on the evening, so it was only one part of a bigger package.