An iconic five metre steel cross at the top of Ireland's highest mountain, Carrauntoohil, has been cut down.
The cross has been at the summit of the mountain for almost 40 years.
The discovery was made this afternoon by a group of climbers as they reached the summit.
It is understood an angle grinder was used to cut down the cross, approximately a foot from its base, however a motive for the incident has not yet been established.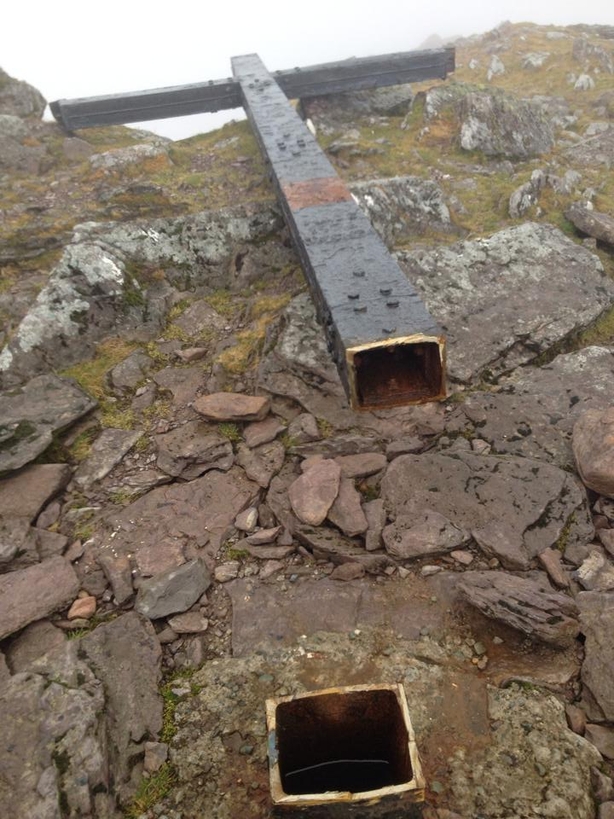 It took around 100 people to erect the steel cross at the top of Carrauntoohil in 1976.
It was brought to the summit in several pieces before being welded together and erected.
The event was covered on television by RTÉ news at the time.
Since then the cross has become an iconic attraction where people who climb Carrauntoohil take pictures to mark the occasion.
The cross is believed to have been cut down in the past number of days, possibly as recently as the last 24 hours, and was then pushed westwards.
The Macgillycuddy Reeks Mountain Access Forum has said that they are appalled by the act of vandalism.
The cross will be re-instated as soon as possible.