A group of anti-water charge campaigners have staged a protest outside the GPO in Dublin, where Taoiseach Enda Kenny was launching the Government's plans to commemorate the 1916 Rising.
They banged on the doors and windows drowning out Mr Kenny's speech.
The Taoiseach, Tánaiste Joan Burton and the Minister for Arts Heritage and the Gaeltacht Heather Humphreys, were joined by former Taoisigh, dignitaries and relatives of the original leaders of the 1916 Rising to announce events for Ireland 2016.
As the Taoiseach started to give his official speech, to launch events for 2016, a heckler asked him what sacrifice he had made and shouted "shame on you" at him.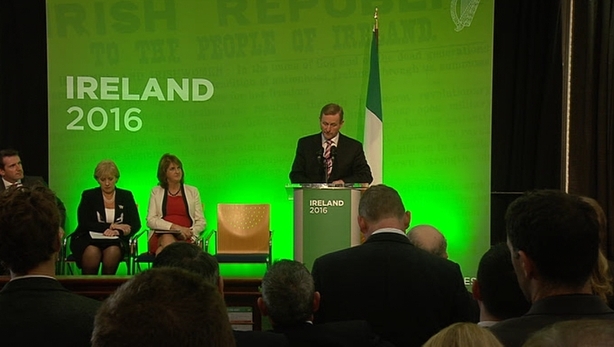 The protester was then removed from the building.
However, as he continued his speech protesters outside banged on the windows and doors of the building.
Protesters shouted: "Enda Kenny out out out" and "Irish Water will be free."
Despite the banging, Mr Kenny continued his speech.
The banging continued again as the Tánaiste made her speech.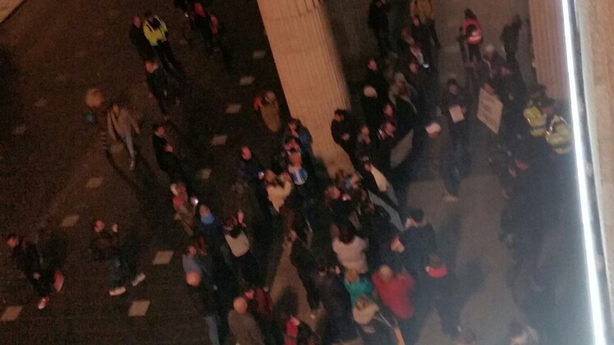 Click here to read more about the 1916 State commemorative events.
Protesters have started a demonstration outside the GPO as the taoiseach attempts to announce plans for commemoration. Lots of noise.
— Justin McCarthy (@MrJustinMac) November 12, 2014