President Michael D Higgins has witnessed the signing of three significant bilateral treaties between Ireland and Ethiopia.
The three agreements were signed this morning by Minister of State for Trade Promotion Seán Sherlock.
The signing followed this morning's meeting between President Higgins and Ethiopian Prime Minister Hailemariam Desalegn.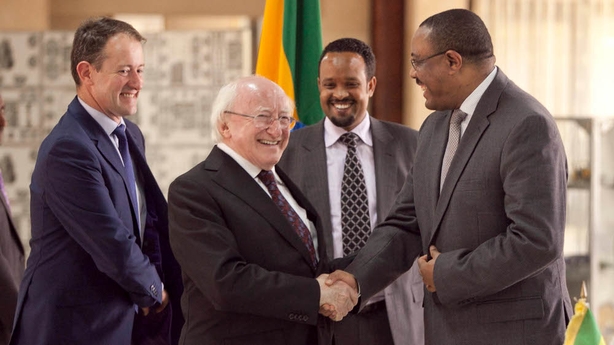 A double taxation agreement will encourage the growth of trade and investment between Ireland and Ethiopia.
A bilateral transport agreement will clear the way for direct flights by Ethiopian airlines from June 2015 between Dublin and Addis Ababa.
It will be the first-ever direct scheduled route between Ireland and Africa.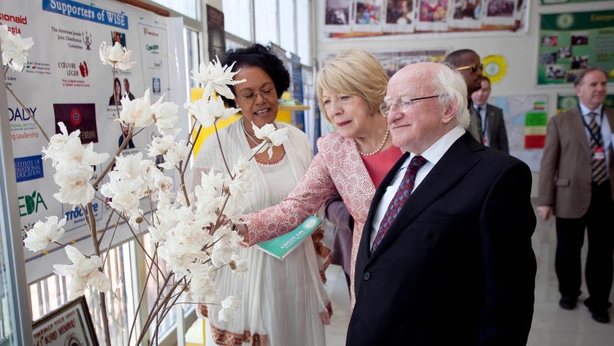 A bilateral co-operation agreement will provide a framework for a five-year development partnership, estimated to be worth €136m, focused on health, nutrition, agriculture and governance.
Speaking after the signing of the treaties, President Higgins said they would act as a catalyst in moving forward to a whole new set of achievements in different areas.
He also said the bilateral treaties would now provide a framework for ever more contact between Ireland and Ethiopia.