Hopes of finding survivors under the mud and rubble of a landslide in Sri Lanka are fading, although a government minister cut the estimated death toll to more than 100 from 300.
Rescue crews, including soldiers, spent much of yesterday using their bare hands to try and locate victims of the disaster in the eastern Koslanda district.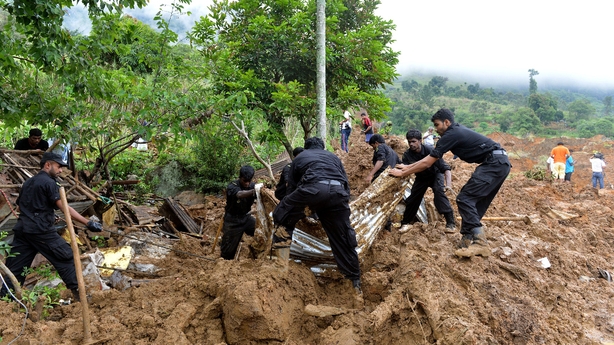 Officials have warned that the chances of finding survivors are slim.
More than 300 people spent the night at two schools near the Meeriyabedda tea plantation, which bore the full brunt of yesterday's mudslide, triggered by heavy monsoon rains.
"What I gathered is that about 100 people have been buried alive," Disaster Management Minister Mahinda Amaraweera told AFP after visiting the site yesterday afternoon.
Other officials said 16 people were confirmed dead while cautioning that the toll was likely to rise sharply.
There had been fears of an even higher toll when officials initially said that up to 300 people were unaccounted for, but the minister said most of those who were classified as missing were later found to be at work or in schools.
An office where village records were maintained was also destroyed in the disaster, causing problems for the authorities in compiling reliable casualty figures.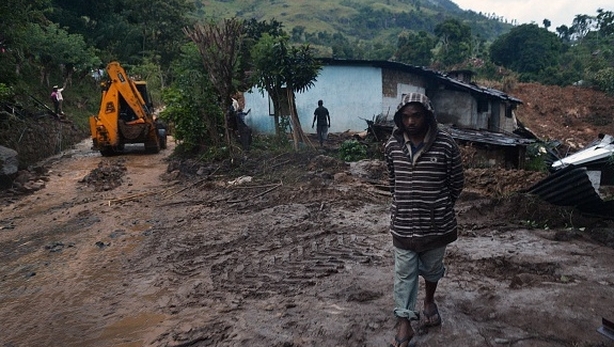 The minister said surrounding areas were unstable as a result of the heavy rains of the last few days and expected the recovery operation to proceed "cautiously".
One witness spoke of hearing a noise like thunder when part of a mountainside collapsed onto the estate, burying some of the workers' homes in nine metres of mud and debris.
The Disaster Management Centre said they were issuing landslide warnings for several other areas in central Sri Lanka because of heavy monsoon rains and urged residents to move to safer locations.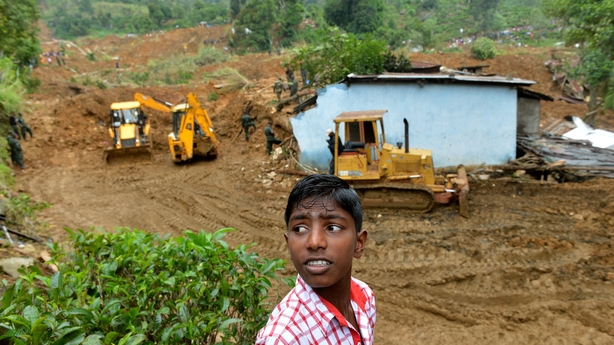 Sections of several national highways have also been washed away by the rains and a train was stuck after a mountain slope crashed onto a railway line and disrupted services on the single track to the heart of the tea-growing central hills.
Sri Lanka, a tropical island at the foot of India, is prone to weather-related disasters, especially during the monsoon season when the rains are often welcomed by farmers.
13 people were killed in mudslides in and around the capital Colombo in June.
Cyclonic winds that accompanied the monsoon in June last year killed 54 people, mostly fishermen.