The United Nations has sharply criticised new restrictions imposed by three US states on health workers returning from countries hit by Ebola, with the UN chief saying they created difficulties for those risking their lives in the battle against the disease.
Speaking today a spokesperson for UN Secretary General Ban Ki-moon did not name specific countries, although he acknowledged to reporters that the statement covered new quarantine rules imposed by the states of New York, New Jersey and Illinois that caused controversy when an asymptomatic nurse was ordered into quarantine.
"Returning health workers are exceptional people who are giving of themselves for humanity," said spokesman, Stephane Dujarric, citing the views of the United Nations chief.
"They should not be subjected to restrictions that are not based on science. Those who develop infections should be supported, not stigmatized."
The spokesman said that the UN secretary general "believes that these restrictions have put particular pressure on health care workers and those who have been on the front line" of the response to Ebola, which has killed nearly 5,000 people in three impoverished West African countries, Liberia, Sierra Leone and Guinea.
The first person to be diagnosed with Ebola in the US was released on 24 October, after being given the all clear.
The nurse from Dallas met with President Obama last week at the White House.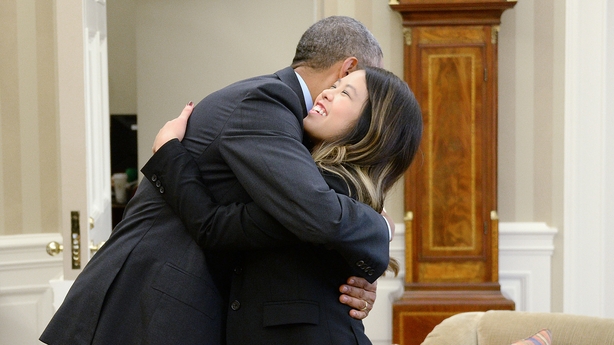 Despite the stinging criticism of the restrictions, Mr Dujarric told reporters that staff of the United Nations, which has its headquarters in New York City, would comply with all US federal and local rules regarding quarantines.
The states of New York, New Jersey and Illinois issued new quarantine rules for people coming from the three countries, for fear federal guidelines do not go far enough to prevent the disease spreading outside of the region.
The US Centers for Disease Control and Prevention said it will release additional guidelines later today.
Among the new restrictions, health workers who had contact with Ebola patients must be quarantined for 21 days.
The White House has criticized the restrictions, saying they could impede the battle to stop the virus' spread.
"The secretary general reiterates that the best way for any country to protect itself from Ebola is to stop the outbreak at its source in West Africa," Mr Dujarric said.
"This requires considerable international health care worker support and in return for this support, we have an obligation to look after them," Mr Dujarric added.
Meanwhile the US army has started isolating soldiers returning from an Ebola response mission in west Africa, even though they showed no symptoms of infection and were not believed to have been exposed to the deadly virus.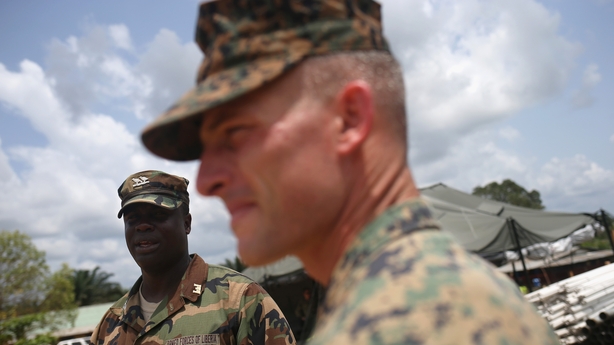 The decision goes beyond previously established military protocols and came just as President Barack Obama's administration sought to discourage precautionary quarantines being imposed by some US states on healthcare workers returning from countries battling Ebola.
The US army has already isolated about a dozen soldiers upon their return this weekend to their home base in Vicenza, Italy.