Taoiseach Enda Kenny has said that he filled his ballot in the Seanad by-election last weekend and he respected John McNulty's wish that Oireachtas members not vote for him.
Mr Kenny said he expected that Oireachtas members who had not yet voted would also respect Mr McNulty's call not to vote for him.
The Taoiseach was speaking in Ballinamore, Co Leitrim, this morning.
He said that Mr McNulty's nomination to the board of the Irish Museum of Modern Art was made by Minister for Arts, Heritage and the Gaeltacht Heather Humphreys in her own right as minister.
He said she has been very clear about this.
Minister for Transport Paschal Donohoe has echoed the Taoiseach's remarks, saying people should honour Mr McNulty's request not to vote for him.
Speaking at a road safety event in Dublin, Mr Donohoe said he had voted last week, although he did not say who he voted for.
Minister for Health Leo Varadkar has said the election of a candidate to the national parliament, who has withdrawn, would not be a good thing for the political process.
Mr Varadkar said his decision not to vote for Mr McNulty was not a U-turn by him after his comments last week.
Mr Varadkar said at that point that Mr McNulty was a candidate for election to the Seanad and the Fine Gael candidate.
Fine Gael, and Mr Kenny in particular, have been under pressure over Mr McNulty's nomination to the board of IMMA.
The Opposition claimed it was made to improve his candidacy for the Seanad by-election, which is being held to replace MEP Deirdre Clune.
Mr McNulty has resigned from the IMMA board and asked for his name to be withdrawn from the by-election.
Minister for Children and Youth Affairs James Reilly said he has not yet voted in the by-election, but said he would respect the wishes of Mr McNulty.
Minister for Jobs, Enterprise and Innovation Richard Bruton claimed that Mr Kenny would emerge stronger from the controversy over his handling of Mr McNulty's nomination to the IMMA board.
Mr Bruton said everyone recognised that a mistake had been made, but he said responsibility had been taken for that mistake.
Mr Bruton also backed the stance of Minister Humphreys in refusing to disclose the identity of the Fine Gael official who put Mr McNulty's name forward for nomination to the IMMA board.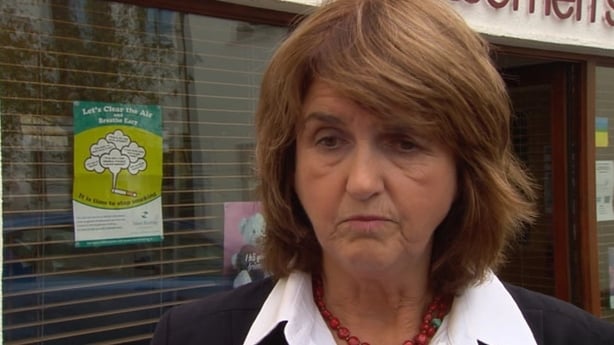 Tánaiste Joan Burton has rejected suggestions that defeat for the Government parties in the by-election would destabilise plans for future legislation.
Ms Burton said she had worked with members of the Seanad, including independent people appointed by the Taoiseach in the past, to get through legislation and was prepared to do it again.
She said she would not be indicating one way or the other how she was voting or how Labour members of the Oireachtas should vote.
Fianna Fáil leader Micheál Martin has criticised the Taoiseach's comments that Ms Humphreys made the decision to appoint Mr McNulty in "her own right".
He accused Mr Kenny of making it up "as he goes along".
Mr Martin said: "Last week he told us it was an unnamed Fine Gael headquarters official that passed Mr McNulty's CV to Minister Humphreys and then she appointed him to the IMMA Board.
"The Taoiseach is again trying to bring Minister Humphreys back into the fray while at the same time instructing her not to say anything at all.
"It is not tenable or sustainable for the Taoiseach to maintain the position that Minister Humphreys was acting in her own right as a Minister when making this appointment and at the same time gagging the Minister from taking questions on the matter."