The US is to send 3,000 military personnel to West Africa as part of a major health care training and hygiene programme to tackle Ebola.
US advisers will also train up to 500 health care providers per week in Liberia, the country hardest-hit the epidemic.
The virus has so far claimed the lives of 2,400 people with the World Health Organisation (WHO) labelling the crisis as "unparalleled in modern times."
Response to Ebola in Liberia will be focused on community-level care units since new treatment centres are unlikely to be ready for weeks or months, the WHO assistant Director General, Bruce Aylward, said today.
"The absolute first priority is to establish enough capacity to rapidly isolate the cases so that they are not infecting others.
"We need Ebola treatment centres to do that, very very quickly, but they take time to build, as you've seen," he said.
The WHO still has a goal to "bend the curve" in total Ebola case numbers across West Africa within three months, but some areas may be free of the disease sooner, Mr Aylward said.
He added that Guinea and certain capitals such as Freetown and Conakry should be cleared of Ebola soon however vast geographical areas such as Sierra Leone and Liberia will be a "particular challenge."
The number of cases has shrunk to one single confirmed Ebola patient in Senegal, after two suspected cases were ruled out, and remained steady at 21 cases in Nigeria, he said.
"I cannot say Senegal is safe. Remember, if a country has Ebola, the incubation period is about 21 days.
"I like to see at least two incubation periods without any cases to be absolutely sure.
"So that would take us way out into October. Never declare victory over this virus."
Guinea, where the outbreak originated last December, has had 936 cases, Sierra Leone 1,602 and Liberia 2,407, he said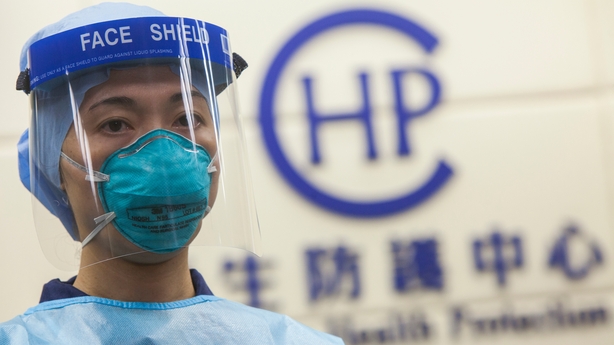 Meanwhile the UN said today China is to send more medics to Sierra Leone to help boost laboratory testing for Ebola.
This move will raise the total number of Chinese medical experts there to 174.
"The most urgent immediate need in the Ebola response is for more medical staff," WHO Chief Margaret Chan said in a statement, praising the Chinese commitment.
China has said it will dispatch a mobile laboratory team to Sierra Leone, where more than 500 people have died so far from Ebola.
It will send a 59-person team from the Chinese Centre for Disease Control, including epidemiologists, clinicians and nurses, WHO said.
"The newly announced team will join 115 Chinese medical staff on the ground in Sierra Leone virtually since the beginning," Ms Chan said, stressing that the new commitment was "a huge boost, morally and operationally."
The tropical virus can kill those infected within days, causing severe fever and muscle pain, weakness, vomiting and diarrhoea.
In some cases shutting down organs and causing unstoppable bleeding.
No licensed vaccine or treatment exists but health experts are looking at fast-tracking two potential vaccines and eight treatments, including the drug ZMapp.