Guinea's government said that Ebola had spread to a previously unaffected region of the country.
US experts have warned that the worst ever outbreak of the deadly virus was spiralling out of control in West Africa.
Guinea, the first country to detect the haemorrhagic fever in March, had said it was containing the outbreak but authorities announced that nine new cases had been found in the southeastern prefecture of Kerouane.
The area, some 750km southeast of the capital Conakry, lies close to where the virus was first detected deep in Guinea's forest region.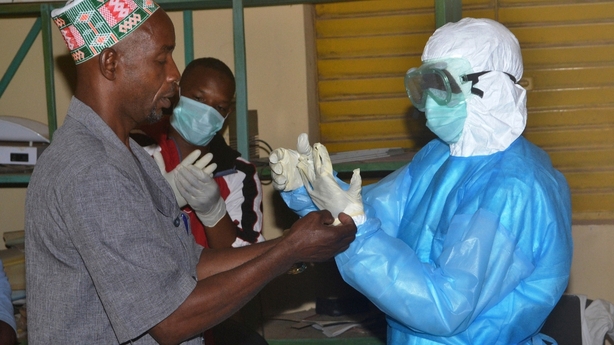 The epidemic has since spread to four other West African countries and killed more than 1,900 people, marking a major acceleration in fatalities from just over 1,500 last week.
"There has been a new outbreak in Kerouane but we have sent in a team to contain it," said Aboubacar Sikidi Diakit, head of Guinea's Ebola task force.
He insisted the outbreak was being contained.
The nine confirmed cases were in the town of Damaro in the Kerouane region, with a total of 18 people under observation, the health ministry said in a statement.
The latest outbreak started after the arrival of an infected person from neighbouring Liberia, the ministry said.
Guinea has recorded a total of 489 deaths and 749 Ebola cases as of 1 September.
Cases of Ebola have been reported in Liberia, Sierra Leone, Guinea, Nigeria, Senegal and Democratic Republic of Congo.
The cases in Congo, which include 31 deaths, are a separate outbreak unrelated to the West African cases, however, the World Health Organization has said.
The US Department of Health and Human Services said yesterday that a federal contract worth up to $42.3 million would help accelerate testing of an experimental Ebola virus treatment being developed by privately held Mapp Biopharmaceutical Inc.
Human safety trials are due to begin this week on a vaccine from GlaxoSmithKline Plc and later this year on one from New Link Genetics Corp.
18 Ebola cases confirmed in Nigeria
Nigeria now has 18 Ebola cases, after a fourth case surfaced in Port Harcourt, home to Africa's biggest oil and gas industry, the health minister said.
The Ebola outbreak in Nigeria began on 20 July when a Liberian man with the disease collapsed at Lagos airport, spreading the virus to the hospital staff who treated him.
A man who had travelled with him then skipped quarantine and travelled to Port Harcourt, bringing the disease there.
A doctor died in the oil city last week.
Health Minister Onyebuchi Chukwu said a patient he had treated had also now died.
A total of 255 people were under surveillance in Port Harcourt, while 41 were in Lagos.
Second US doctor working in Liberia contracts Ebola
Meanwhile, a US missionary infected with Ebola while working in Liberia has spoken of her battle with the deadly virus.
Nancy Writebol, 59, has been recovering since her release from an Atlanta hospital last month.
She told reporters there were mornings when she woke up and thought with surprise, "I'm alive."
She was treated at Emory University with another US missionary, Dr Kent Brantly.
Both were given the experimental ZMapp, although doctors at Emory said they could not determine whether it made a difference to their recovery.
The organisation Ms Writebol works with, SIM USA, confirmed yesterday that another US doctor – 51-year-old Dr Rick Sacra - with its mission in Liberia had contracted the disease.
UK Ebola patient discharged from hospital
A British man who contracted Ebola in West Africa has been discharged from hospital after being treated with the experimental ZMapp drug, the Royal Free Hospital in London has said.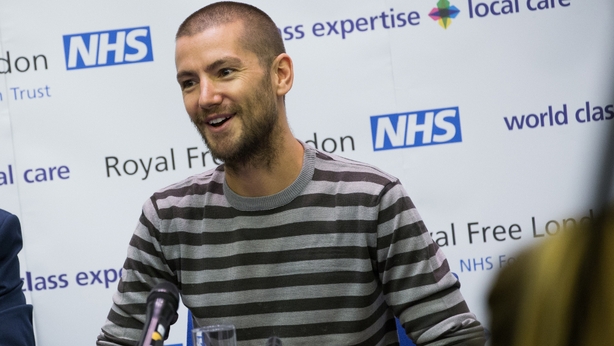 William Pooley, 29, was treated in a special isolation unit after contracting the disease when working as a volunteer nurse in Sierra Leone.
"Following 10 days of successful treatment in the high level isolation unit - the only one in the UK - Mr Pooley is being discharged from the Royal Free Hospital today," the hospital said in a statement.
He was flown back to the UK for treatment on 24 August after contracting the virus.
He praised the "world-class care" he received at the Royal Free Hospital.
He said: "I was very lucky in several ways."
He said the standard of care he received at the Royal Free was "a world away" from that being given to Ebola sufferers in Africa.
His symptoms had not progressed to the worst stages of the disease, he said.
UN official calls for accelerated response to fight Ebola
Meanwhile, a United Nations official has called for a surge in efforts to combat the current outbreak of Ebola, which is the most severe in 40 years.
At a briefing at UN Headquarters in New York, senior co-ordinator Dr David Nabarro urged a stronger response as efforts to control the disease currently lag behind its spread.
WHO Director-General Dr Margaret Chan said the WHO will hold special sessions tomorrow and Friday in Geneva to discuss the potential spread of the disease.
Scientists will examine the vaccines and experimental medicines and make preparations for their large-scale production.