A new commemorative 68c stamp celebrating the life of the late poet Seamus Heaney has been issued today.
The stamp features a black and white photo of Mr Heaney, one of the world's best-known poets, and recipient of the 1995 Nobel Prize in Literature.
A special first day cover envelope shows an extract from his 1969 poem, Bogland.
Both items can be purchased at all main post offices, at the GPO Stamp Shop and online at irishstamps.ie.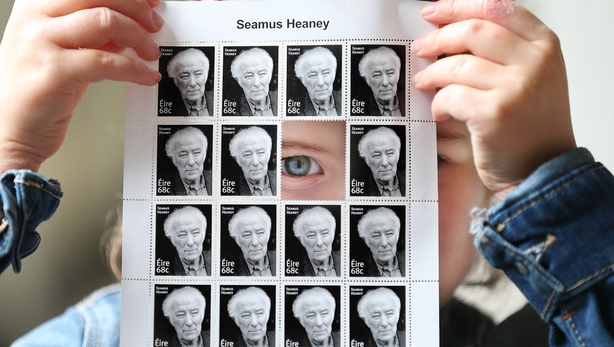 At a viewing of the new stamp at the GPO today, Seamus's son Michael said: "We are immensely moved that An Post has chosen to mark Dad's memory with the issue of this stamp.
"The year since he died has been a sad time for our family, but this is not only a wonderful testament to his life and work, but also a reminder of the generosity and support people have shown since Dad's passing," he said.