Hundreds of politicians, business figures and dignitaries attended the funeral mass of former Taoiseach Albert Reynolds today.
Extended family, friends and supporters paid their respects at the requiem mass at the Sacred Heart Church in Donnybrook in Dublin.
Mr Reynolds died last Thursday aged 81 after a long illness.
Pope Francis sent a telegram of condolence, which was read at the mass by Archbishop of Dublin Diarmuid Martin.
The pontiff recalled "with gratitude the late Taoiseach's efforts to promote peace and reconciliation in Ireland".
Mr Reynolds is survived by his wife Kathleen, two sons and five daughters.
President Michael D Higgins, Taoiseach Enda Kenny and several serving and past politicians attended the funeral mass this morning.
Among the mourners was former British prime minister John Major, who described Mr Reynolds as a "remarkable friend".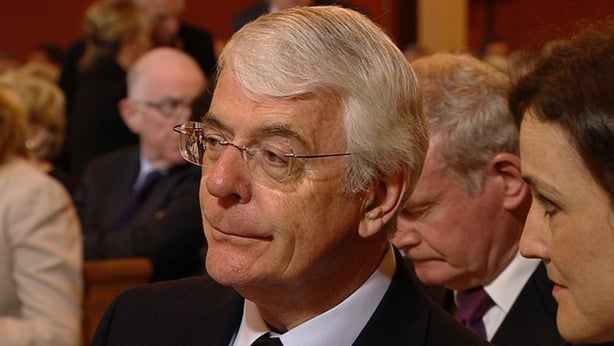 The two men are credited with laying the foundation on which the Northern Ireland peace process was built.
Today's mass was officiated by Fr Brian D'Arcy, a close family friend.
Mr Reynolds's daughter Andrea read a reflection while his son, Philip, gave the eulogy, saying:
"Few of us will ever bend the course of history, but our collective efforts can make this a better place. How successful he was in his life is for others to judge. To us it doesn't matter, he was just simply brilliant."
Fr D'Arcy praised Mr Reynolds as a peacemaker with a sincere interest in breaking the cycle of political violence in Northern Ireland long before he came to power, saying: "His motives were pure."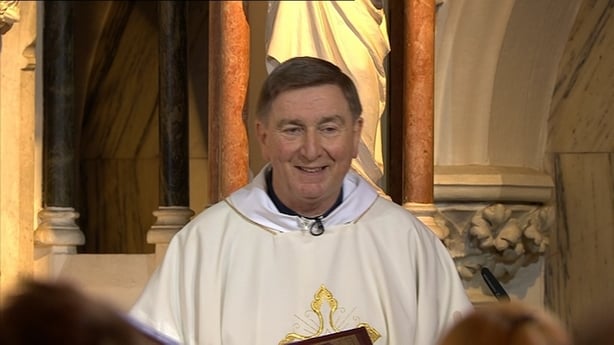 "Albert thought deeply about violence. He knew peace is more than absence of war but he knew that peace could not take root until the violence stops," Fr D'Arcy said.
"For him peace was the only battle worth waging. He knew that peace was not achieved only by talking to your friends, you must talk to your enemies and make peace with them."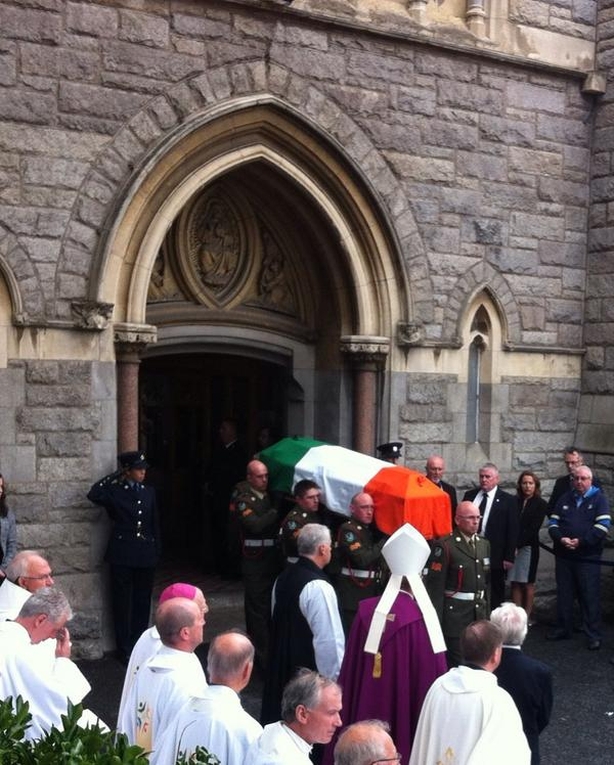 Eimear Quinn, Red Hurley, Paddy Cole and the Palestrina Choir were among the singers and musicians who participated in the ceremony.
Figures from politics across Ireland were in attendance including former SDLP leader and Nobel prize winner John Hume, Sinn Féin President Gerry Adams, and Northern Ireland Secretary of State Theresa Villiers.
Other former taoisigh at the service included Brian Cowen and John Bruton, while former president Mary McAleese also attended.
A large group of figures from Longford County Council and Lord Mayor of Dublin Christy Burke were also present.
Several gifts offered up by Mr Reynolds's grandchildren during the service included a book of cloakroom tickets representing his time in the showband era and a 1963 train carriage for his time working with Ireland's transport agency.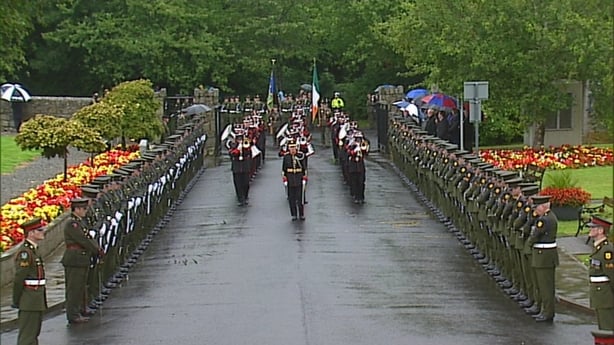 Mr Reynolds was buried in Shanganagh Cemetery in Co Dublin with full military honours.