Around 160 jobs are to be lost at MBNA's call centre in Carrick-on-Shannon in Co Leitrim.
Workers were called to a meeting this afternoon.
It is understood the company will close its call centre by the end of November.
A company spokesman said it was proposing to "close the operation" after a review of potential options, including the sale of the company to a third party.
160 people are employed full-time in the call centre.
MBNA Chief Executive Ian O'Doherty said: "Our business is now UK-focused and serves UK customers, so we are proposing to align our resources to the market in which we operate".
MBNA announced the sale of its Irish consumer credit card business to Apollo European Principal Finance Fund in March 2012 and around 250 roles were transferred from MBNA as part of the sale.
After the sale of MBNA was announced that same year, the Irish call centre operation in Carrick-on-Shannon was kept to support the company's UK credit card business.
MBNA is a subsidiary of Bank of America and at one time employed around 900 people in Ireland.
MBNA sold a large share of the company to AvantCard in 2012, which is also based at the same site in Carrick-on-Shannon.
Jobs at AvantCard are not affected by today's announcement.
Independent TD Denis Naughten said the jobs losses was "devastating news for the employees and their families".
He said the decision will have "major repercussions throughout the area" and he had spoken to Minister for Jobs Richard Bruton on the issue this afternoon.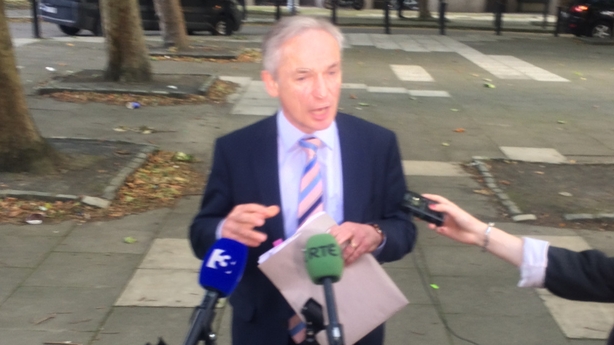 Mr Bruton said there have been regular contacts with local management and with Bank of America in the US, but the company made a "commercial decision to close this business".
He said all the supports of the State will be made available to the workers affected and said today is a sad day and a big blow for those losing their jobs.
The minister said getting foreign investment into regions was increasingly difficult but they were developing new strategies to combat the problem and will announce a Regional Enterprise Framework later this year. 
He also said the remaining element of MBNA, which was sold to Advent/Apollo, is working well and employs 250 people.