Brazilian presidential candidate Eduardo Campos has been killed in a plane crash in the city of Santos.
Mr Campos, who was running third in the polls ahead of the October election, was killed when the plane crashed into a gymnasium and two homes in the city.
Brazilian President Dilma Rousseff has declared three days of national mourning and suspended her re-election campaign.
"All of Brazil is in mourning. We lost a great Brazilian today, Eduardo Campos. We lost a great comrade," Ms Rousseff said.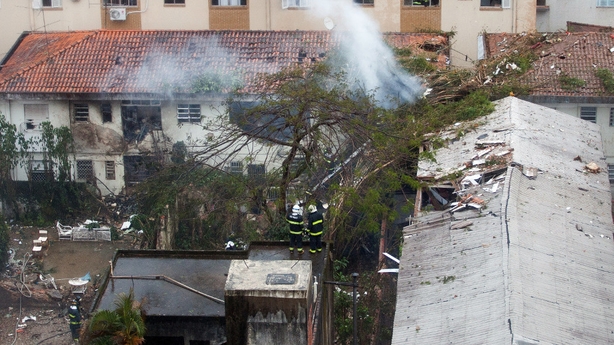 "There are fatalities but we still do not have a number confirmed," said a Sao Paulo state police spokeswoman, saying a fire had hampered access to the area.
Santos firefighters said there were at least ten people injured.
Police had initially said the aircraft was a helicopter, but the Brazilian air force said it was a private plane, a Cessna 560XL.
The plane took off from Rio de Janeiro's Santos Dumont airport and was headed to Guaruja airport on the outskirts of Sao Paulo, said aviation authority spokesman Pedro Luis Farcic.
"As it was preparing to land, the plane fell due to bad weather. Air traffic control then lost contact with the aircraft," he said.