Almost 57,000 Leaving Certificate students received their results today.
Results were available in schools from this morning and online at examinations.ie from midday.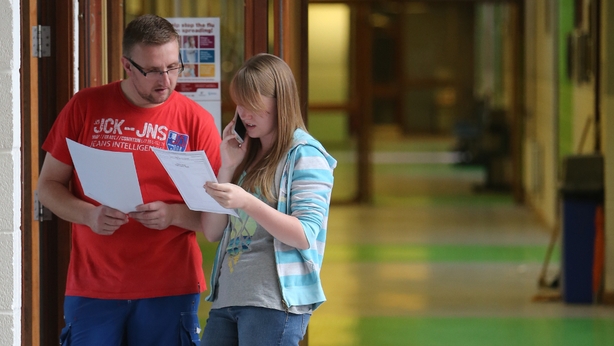 Conor Gallagher from St Michael's College in Donnybrook in Dublin received nine A1 grades in the exam.
A total of 13 students received eight A1 grades, while 50 students received seven A1 grades.
Meanwhile, the number of Leaving Certificate students opting to sit the higher level maths paper has risen again, according to this year's exam results.
This year saw 27% of maths students taking the higher level paper, compared to just 16% three years ago.
The rise in numbers opting for the higher level maths paper, for the third year running, could be attributed to two factors: the introduction of bonus CAO points for a D grade or higher at that level, and the impact of the new Project Maths curriculum.
There were 14,300 students sitting the higher level paper this year, 10% more than last year, and 74% more than three years ago.
Of those who opted for the higher paper this year, the majority received 25 bonus CAO points as a result.
Free exam helpline: 1800-265-165
The president of the Institute of Guidance Counsellors has said there are still options and contingency plans available for students who do not do as well as they hope in the Leaving Certificate.
Betty McLaughlin said while today would be one of celebration for students generally, there will be some who will be disappointed.
Speaking on RTÉ's Morning Ireland, she urged students to talk to somebody, either their parents or a guidance counsellor.
Ms McLaughlin said: "I would say to them first and foremost, if they are upset ... these are only results. They don't define them as people and they will not define the wonderful people that they are and that they will become.
"I would say talk to your guidance counsellor - you will get your contingency plan there."
She said there are still lots of options, including UCAS Clearing, if a student is willing to travel to the UK,
Post Leaving Cert courses will be interviewing and enrolling up to the end of August, and repeating the Leaving Certificate is another option.
The Road Safety Authority has urged students to celebrate safely this evening and to be careful on the roads.
It noted that ten young adults had died on Irish roads so far this year.
That represents an 8.2% increase on the number who died in traffic accidents in the same period last year.
O'Sullivan pleased at boost for higher level maths
Minister for Education Jan O'Sullivan has congratulated Leaving Cert students on their results.
Speaking at St Nessan's Community College in Limerick, the minister said she was especially pleased at the increase in numbers taking the higher level maths paper.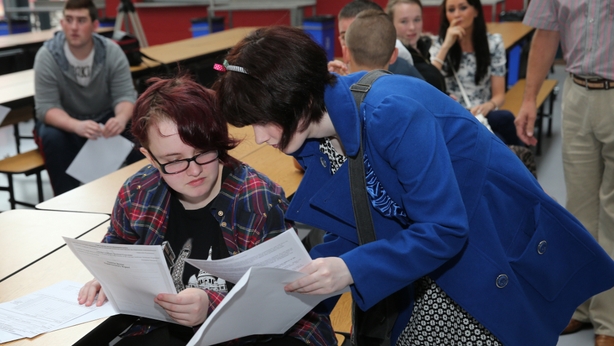 Ms O'Sullivan said the introduction of bonus CAO points in the subject had been very positive and had clearly delivered the result.
Asked would she be reviewing the use of bonus points, as promised by former education minister Ruairi Quinn, Ms O'Sullivan said she did not see any reason to stop them at the moment.
Commenting on an ESRI report that found students from working class schools were less likely to go on to third level, the minister said a good social mix in schools was very important.
She said where there was a mix of social class children were more likely to go on to third level.
Ms O'Sullivan said she would be keeping this in mind when looking at proposals for a new system of school admissions.
On Junior Cycle reform, Ms O'Sullivan said she was supportive of existing proposals. She said reform was important but it was a partnership process.
She said she would be meeting the education partners in the coming weeks to discuss the issue.
Teachers are unhappy with the reform proposals, in particular with the loss of a nationally accredited exam at the end of the Junior Cycle.
They are threatening limited industrial action on the issue when schools reopen.
'Work hard but also try and enjoy the year'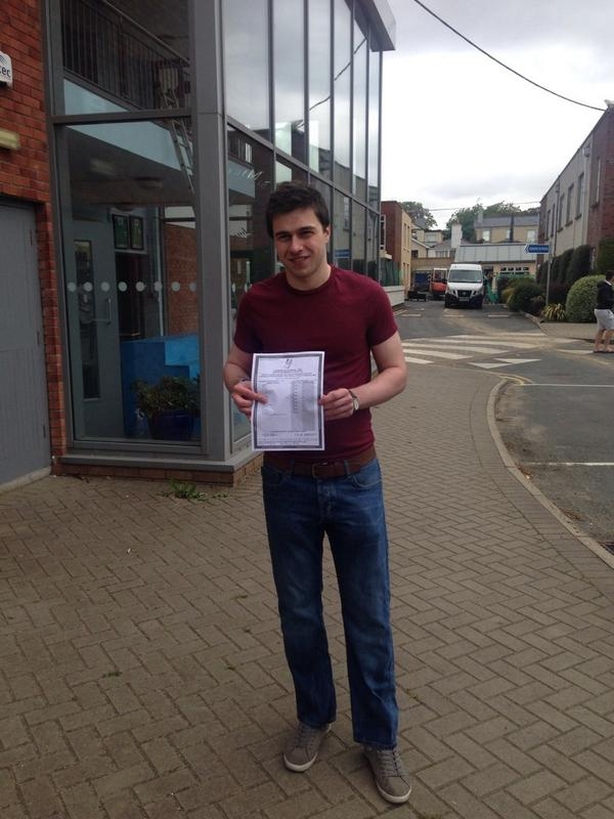 Conor Gallagher has said he cannot believe how well he has done in the Leaving Certificate.
The student secured the best results in the country, with A1s in English, Irish, Maths, Business, Economics, History, Biology, French and Spanish.
Conor said he has been speaking to his parents this morning and they are "shocked and over the moon".
He said he worked consistently throughout the year but he said he "maintained a balance by playing rugby and football" with his school.
"I didn't want to overwork, to be honest that can lead to more pressure and things can go wrong," he said.
The star pupil now plans to study Business and Law at UCD, saying: "I'm looking forward to that".
For now though, he is focused on celebrations. "I plan to go to Kerry with my family for a few days just to relax."
His advice to Leaving Cert students: "Work hard but also try and enjoy the year."
Conor was asked if he would do it all again. "No, I don't think I could," he laughed.
For some, attention is now turning to the Central Applications Office for places in third-level institutions.
The vast majority of an estimated 46,000 places to be filled through the CAO will be offered from next Monday and over the following weeks.