A Thai surrogate mother left with one twin by his Australian biological parents, after he was born with Down syndrome, has said she was concerned about reports that the children's biological father was once convicted of child indecency.
Pattaramon Janbua said that she had hardly any contact with the surrogacy agency, before the story of baby Gammy made headlines around the world.
Seven-month old Gammy was reportedly left with Ms Pattaramon, by his Australian biological parents, after he was born with Down syndrome.
The parents, who have not been identified, took only Gammy's twin sister back with them to Australia.
They have denied that they took back only one child knowingly, saying they never had any knowledge of a twin.
"We (herself and surrogacy agent) have only contacted each other once before everything came out in the news," Ms Pattaramon said.
"They called us to ask about the boy's health and there was nothing else," she said.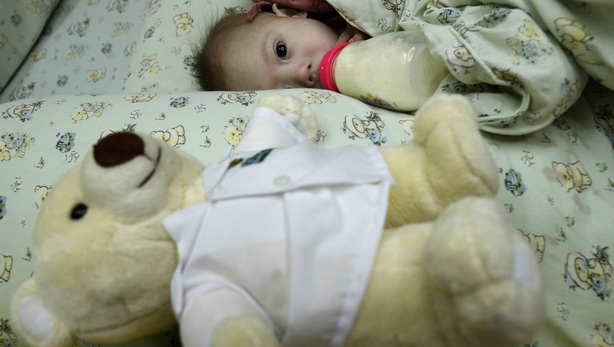 Gammy needs surgery for a congenital heart condition, according to media reports.
An online campaign in Australia has raised nearly $200,000 in donations so far for the operation.
The story has been complicated by news reports in the Australian media that Gammy's father had been convicted for sex offences in 1998 and Ms Pattaramon told media she would be happy to have Gammy's twin sister back.
"I was startled (by the news) and worried. Right now, I am still worried," she said.
Australia's Channel Nine reported that the Australian father was convicted of an indecent act involving a child under age of 13 in 1998 and has served a jail term.