British Airways has suspended all flights to and from Liberia and Sierra Leone until the end of the month due to public health concerns over the Ebola outbreak.
The World Health Organisation says the death toll from the epidemic in West Africa has reached 887.
"We have temporarily suspended our flights to and from Liberia and Sierra Leone until 31 August 2014 due to the deteriorating public health situation in both countries," BA said in a statement.

"The safety of our customers, crew and ground teams is always our top priority and we will keep the route under constant review in the coming weeks," it added.
The government of Sierra Leone has deployed hundreds of troops to Ebola clinics to enforce the isolation of patients, according to a source with the president's office.
A spokesperson said the soldiers would "deter relatives and friends of suspected and Ebola patients from forcefully taking them from hospitals without medical consent".
Eight suspected cases of Ebola have been confirmed in Lagos, all in people who came into contact with Nigeria's first victim who died last month, the health commissioner said today, with one case confirmed.
Authorities have been monitoring anyone who came into close contact with Patrick Sawyer, a Liberia and US citizen who died of Ebola in Lagos last month.
The second confirmed case was a doctor who looked after him.
Health Commissioner Jide Idris also said a further six people who had made contact with Mr Sawyer had been quarantined, but were not showing symptoms.
The WHO has described the response of some of the affected countries to the outbreak as being "woefully inadequate".
Hundreds of troops have been deployed in Sierra Leone and Liberia to quarantine communities hit by the deadly virus.
Healthcare systems in the two countries, as well as in Nigeria and Guinea, are struggling to cope with the epidemic.
The World Bank has announced up to €150m in emergency funding for medical supplies, salaries and other materials to tackle the outbreak.
A Spanish missionary working in Liberia has tested positive for the deadly Ebola virus, the aid organisation he works for said.
Miguel Pajares, a 75-year-old Roman Catholic priest, tested positive for the disease at a hospital in the Liberian capital Monrovia where he was receiving treatment, Spanish charity Juan Ciudad ONGD said in a statement.
He has worked in Liberia for over five decades, the last seven years at the San Jose Hospital in Monrovia.
He has been in quarantine at the hospital along with five other missionaries since the death on Saturday of its director from Ebola.
Meanwhile, a second US aid worker who contracted the virus in West Africa arrived in Atlanta today.
A plane carrying missionary Nancy Writebol, 59, landed at a US military base.
She was taken for treatment by infectious disease specialists in a special isolation ward at Emory University Hospital.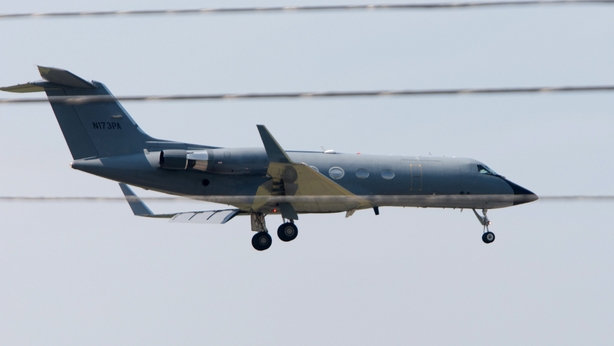 Emory's specialists on Saturday began treating 33-year-old US doctor Kent Brantly, who also returned home after testing positive for Ebola.
A New York hospital is also testing a man with symptoms of the deadly disease.
Mount Sinai Hospital in Manhattan said yesterday it was testing a man who travelled to a West African nation where Ebola has been reported.
The man, who arrived in an emergency room yesterday morning with a high fever and a stomach ache, was in "good condition".
Results of tests to find the cause of his symptoms are expected later today, hospital officials said at a news conference.
"Odds are it is not Ebola," said Dr Jeremy Boal, the hospital's chief medical officer. Still, the patient was rushed into strict isolation within seven minutes of his arrival at the hospital.
"I want to stress there is absolutely no risk from ... being in the emergency room," said Dr Boal, noting Ebola is not spread through casual contact.
Sierra Leone has the most confirmed cases of any nation with 574, including 252 deaths since the virus spread from neighbouring Guinea in May.
President Ernest Bai Koroma declared a state of emergency in Sierra Leone last week and has warned that the regional epidemic threatened the "very essence" of the nation.
Meanwhile, there have been protests in Liberia over reports that victims' corpses were being dumped or abandoned.