Four people sustained minor injuries after a bin lorry crashed in Dingle, Co Kerry this afternoon.
It is understood the driver of the truck lost control of the vehicle, which crashed into a shop window on Green Street at around 1.30pm.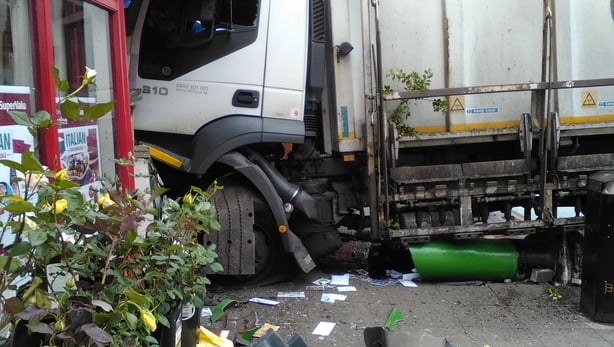 The truck hit a number of cars on the street before crashing into the window of The Woollen Store.
Three people whose cars were hit by the bin lorry were treated for minor injuries.
The driver was taken to Kerry General Hospital where he is being treated for his injuries.