Two female aid workers who were shot dead by gunmen in western Afghanistan were Finnish, according to the charity they worked for.
"With deep sadness we confirm that today, July 24th, two Finnish expatriate female staff members of IAM (International Assistance Mission) have been killed in Herat," the statement signed by acting executive director Heini Makila said.
The Finnish foreign ministry also confirmed their nationality.
An Afghan interior ministry spokesman said two gunmen on a motorbike approached the aid workers' taxi and opened fire.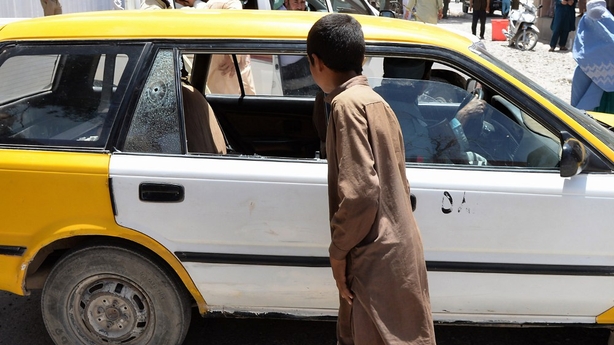 IAM has worked in Afghanistan since 1966.
Foreign troops, which have been fighting the Taliban since 2001, are withdrawing from the country this year, leaving Afghan forces to maintain security.
In a separate incident, explosives attached to a motorbike went off in the northern province of Takhar, killing six civilians and wounding 28 people, the interior ministry said.