More than 2,500 visitors have been to see the White Tailed Sea Eagles Viewing and Information Point on the shores of Lough Derg in Co Clare since it opened on 4 July.
The eagles last year became the first of their kind to successfully hatch a chick in Ireland for 110 years.
The pair, named Saoirse and Caimin, were originally collected as chicks off the west coast of Norway by the Golden Eagle Trust.
The birds were released in Killarney National Park before relocating to Lough Derg in 2011.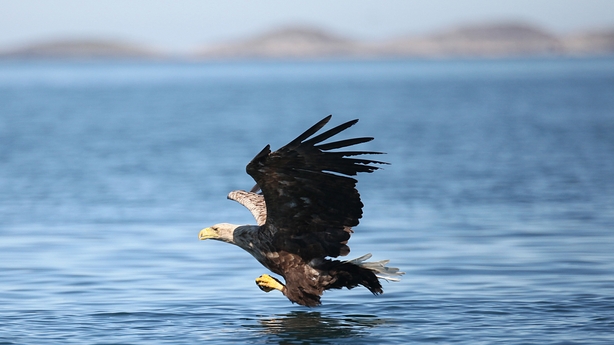 Dr Allan Mee, of the Golden Eagle Trust and project manager of the White Tailed Sea Eagle Project, welcomed the public interest in the project.
"The goodwill and support shown by the local community and Clare County Council has been central to the success of this project to date.
"We look forward to promoting Mountshannon as an example elsewhere of how best to increase public access to and awareness of such birds without disturbing them, especially during nesting periods," said Dr Mee.