A swimmer has been rescued after sustaining injuries when he jumped off a cliff in Howth, Co Dublin.
Earlier this evening, members of the Irish Coast Guard Cliff Rescue team at Howth received calls about a swimmer injured while jumping off rocks at Balscadden.
The man, who sustained back injuries after jumping off nine-metre cliffs, received medical treatment at the scene.
His injuries were caused by the impact with the water.
After being stabilised by the Coast Guard team and Dublin Fire Brigade paramedics from Kilbarrack, the patient was winched up by the Coast Guard helicopter from Dublin Airport and taken to hospital.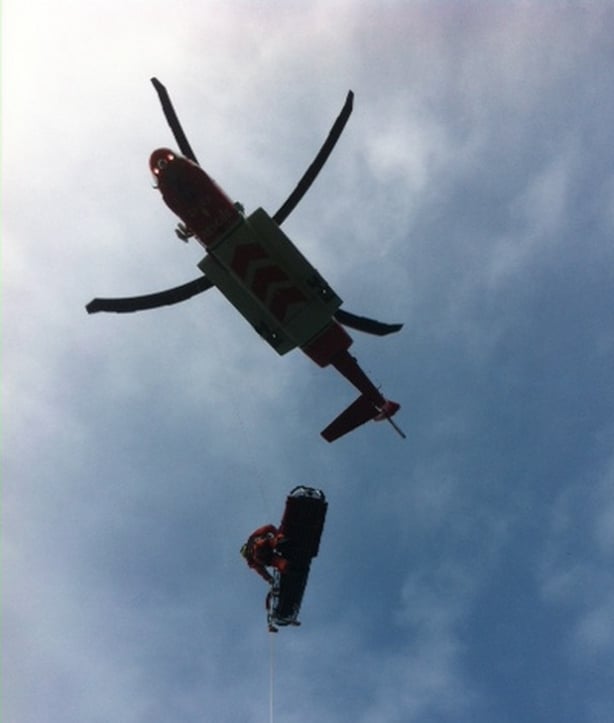 His injuries are not life-threatening.
In a statement tonight, the Coast Guard warned: "Jumping off high structures like bridges or cliffs into the water is jumping into the unknown with tides changing and unknown debris beneath the surface. There is risk of serious injury or worse."
Earlier, a group of tourists had to be rescued after their boat ran aground off Howth.
The nine-metre boat, which had two crew on board, hit rocks and ran aground on the north side of Ireland's Eye.
A mayday call was issued at 3.25pm that the vessel was taking on water and the Howth RNLI lifeboat was launched.
Another vessel managed to stabilise the boat before the lifeboat crew arrived.
The vessel was not taking on water, but all tourists were transferred to the lifeboat.
The stricken vessel was then towed back into the harbour in Howth.
Howth RNLI Coxswain Fred Connolly said: "We are pleased to report that all on board the passenger boat which got into difficulty this afternoon have been returned safe and well to the shore. No medical assistance was required."
The RNLI said weather conditions were good in the area at the time of the incident.