An exhibition of rare treasures is going on display at the Chester Beatty Library for the first time.
The exhibition, called the Chester Beatty A to Z: from Amulet to Zodiac, offers an alphabetical tour of items from his diverse worldwide collection.
Amongst the items is a bound volume of the Revolutionary Tribunal records which follow the 1783 trial of French Queen Marie Antoinette and her execution.
The collection also includes a 1576 guide to the "Most Famous Islands of the World" which includes a chapter on Ireland and an early map of the four provinces.
Chester Beatty also collected Chinese snuff bottles, amulets, embroidered notebooks and artwork from around the world.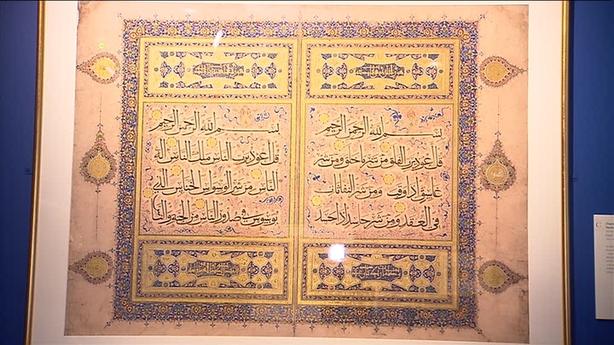 This is the first time the Library has exhibited this items together and it has taken almost a year to plan it.
The exhibition also gives new insight in Beatty's life and travels.
Chester Beatty was born in New York City and made his money from mining.
He moved to London and set up a mining conglomerate before relocating to Ireland in 1950 where he built a library for his collection, which he entrusted to the Irish people on his death.
The exhibition in the Chester Beatty Library will be supported by a programme of lectures and workshops.
It is free to the public and will open tomorrow and run until 1 February 2015. 
Watch a report on the exhibition here.