Members of the public have returned two pilot whales that had beached in Co Donegal to the sea, despite requests yesterday to allow them to die naturally.
A total of 13 whales became stranded on the beach on Monday.
By yesterday evening, eight of the whales had died, with one more unaccounted for after earlier being returned to the sea.
Gardaí sealed off the beach yesterday.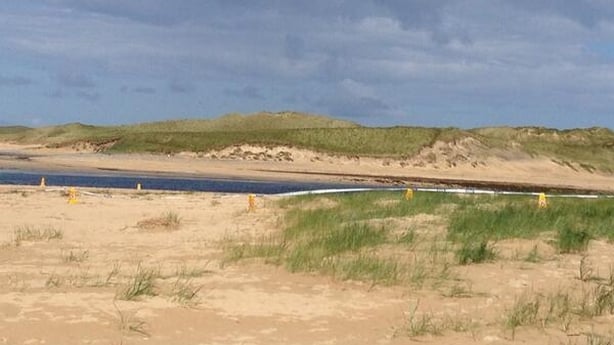 The public was asked to stay away, with experts saying the best thing to do was to let nature take its course and allow the whales to die.
Early this morning some members of the public gathered at Drumnatinny beach in Falcarragh.
They found four whales alive in pools of water at about 4am.
With the high tide, they managed to refloat two whales that were considered to be in good condition.
They say they watched them for several hours to ensure they would not re-beach.
They last saw the whales swimming west at a point between two islands, Inis Dúimhche and Inis Bó Finne.
The two whales remaining on the beach are said to be in very poor condition and are expected to die at some point today.