Taoiseach Enda Kenny has said he is looking forward to meeting the new Tánaiste next week to discuss the agenda for the rest of the Government's term.
Mr Kenny said: "I know where I want to be with the Government and what we need here is a Government of Fine Gael and Labour working in the country's interest and the people's interest.
"We have set out our programme already. The strategic economic agenda is one that we'll discuss on Monday and put in place that agenda for the work of the government of the future. I look forward to that."
Mr Kenny said he saw signs of confidence all over the country and economic figures released the week are encouraging.
He said: "We need to build on that. So it's a case of holding course, keeping our compass point fixed on 2016 - let the people give their verdict at that time."
Mr Kenny was speaking as he took part in the Ring of Kerry Charity Cycle, which raises money for local charities.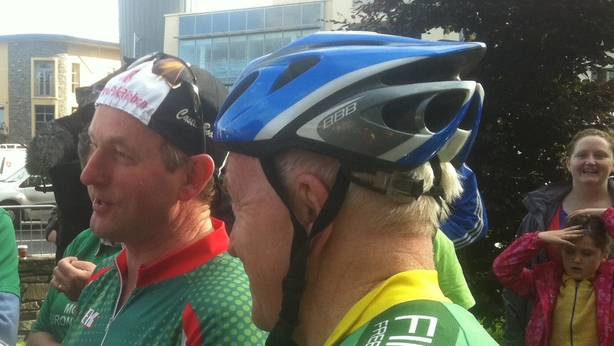 He said the event was outstanding in terms of the charities who benefit.
"For me I do this in respect of all those who cannot do it...It's grown to enormous proportions".
Around 10,000 people are taking part in the charity event.
Meanwhile, Ms Burton said she has yet to decide on her Cabinet reshuffle.
She praised the current Labour ministers in Cabinet, but said there will be changes.