Rescuers from the Dún Laoghaire RNLI were called to a rescue yesterday evening, after reports of a man falling into the sea, only to find a large inflatable Mickey Mouse instead.
A number of callers to the Irish Coast Guard co-ordination centre in Dublin reported an object crashing into the water off Bray seafront in Co Wicklow.
There were fears that the object might have been a paraglider in difficulty.
Rescuers arrived at the scene and discovered the cartoon character, which was carried by the light breeze and flood tide towards the cliffs at Shanganagh.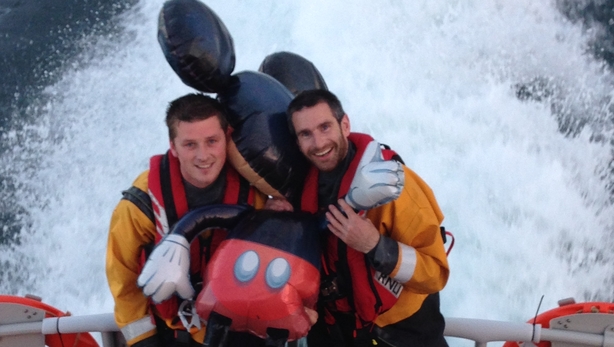 "We're happy that this was a call made with good intent and calling 999 and asking for coast rescue is always the best course of action," said Stephen Wynne, lifeboat operations manager at Dún Laoghaire.
"And in this case, we were particularly happy to assist Mickey Mouse, one of the all-time favourite cartoon characters," he added.