Tens of thousands of people gathered in Dublin city centre this afternoon to take part in the city's annual Pride Parade, which celebrates lesbian, gay, bisexual and transgender life in Ireland.
The theme for this year's festival is "freedom".
Today's event was the biggest ever Pride Parade in Dublin. 
A large crowd turned out to celebrate the gains made in achieving equality and inclusion for the LGBT community in Ireland, and to keep up the pressure in advance of next year's expected referendum on marriage equality.
The Dublin Pride Parade is second only now in size to the St Patrick's Day parade in the capital. 
Organisers also drew attention to the fact that more companies have joined an equality network to make the workplace more inclusive for members of the LGBT community.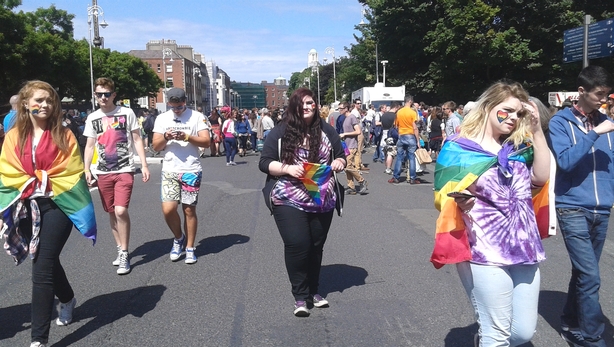 Colm O'Gorman, Executive Director of Amnesty International, who was Grand Marshall of the parade said Ireland still has a way to go to guarantee equality and freedom to LGBT people.
"We have yet to allow equal access to civil marriage, and to provide equal rights and equal family security to children raised by same-sex parents.
"We have yet to respect the human rights of transgender people by granting them legal gender recognition.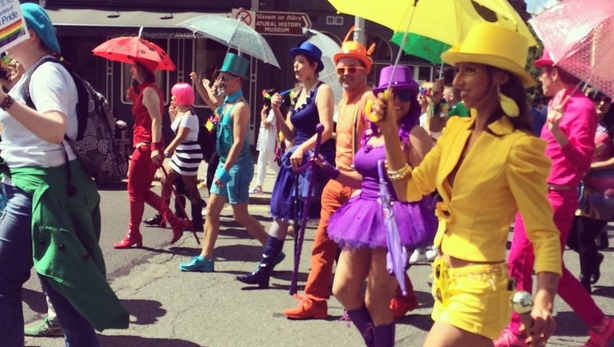 "We are almost there, but not quite. And partial freedom is not freedom; 'near equality' is not equality," Mr O'Gorman added.