A new housing development for older people, built in Southill in Limerick as part of the Regeneration Programme has won the best housing category at the 2014 Irish Architecture Awards.
The development of 35 one and two bed apartments is located at Colivet Court in Southill and was built at a cost of €5.6m.
The development was designed by ABK Architects and built by Clancy construction.
The apartments are fully accessible, have a low energy costs, and have communal facilities organised around a central garden.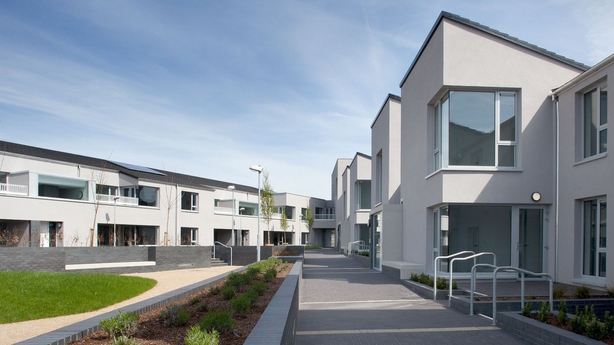 The development will be run by the independent housing agency Cluid, and nominated housing clients are due to move into the complex by the end of July, when all legal leasing arrangements are put in place.
Director of ABK Architects John Parker, said this is the first of a number of projects they plan to work on with Limerick Regeneration over the coming months.
Their plan is to provide the community of Southill with the kind of services and homes they need.
He said it was a pleasure to turn a former green space into a bright and welcoming complex, where the communal garden will blossom and provide a relaxing and calming space for residents.
Limerick City and County Director of Services Caroline Curley, said the development at Colivet court will have significant benefits for residents in terms of comfort and cost savings and energy efficiency.
Click here to read more about the 2014 Irish Architecture Awards.