Peace talks between South Sudan rebels and the government adjourned today with no progress made on forming an interim government or implementing a ceasefire.
Both sides have boycotted the talks since a meeting earlier this month between South Sudan President Salva Kiir and rebel leader Riek Machar.
They had previously agreed to form a transitional government and implement a ceasefire by 10 August.
"The talks have been adjourned from today until further notice," the government's chief negotiator, Michael Makuei, told AFP.
"We did not make any progress."
The government had temporarily pulled out after Mahboub Maalim, head of East African bloc IGAD that is brokering the talks, said both sides were "stupid" if they thought they could resolve the conflict militarily, but returned to negotiations on Friday.
The rebels have continued their boycott, arguing that civil society organisations, religious groups and other political parties should not be part of negotiations.
A rebel spokesman also said neither side wanted to continue to work with IGAD.
"We want to have direct talks with the government and the government is also willing, so it's unfortunate that the mediators have not understood this," rebel spokesman Hussein Mar told AFP.
He said the deadline set by mediators is now unlikely to be met with talks paused indefinitely, and said the situation is likely to worsen in South Sudan with talks stalled.
"It will really be a big disappointment to the people who are suffering that their hopes are dashed. It's a big concern," he said.
The six-month-old conflict in South Sudan has already killed thousands and displaced 1.3 million people, with aid agencies warning of a massive famine looming.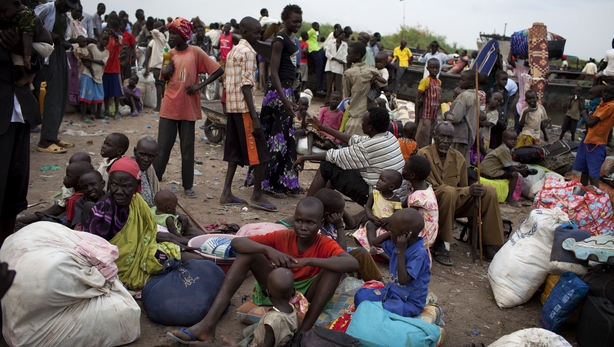 IGAD meanwhile urged both parties to "assume their responsibilities" and return to talks to resolve this "tragic situation," according to a statement.
The conflict, which started as a political row between Mr Kiir and his former deputy Mr Machar, has taken on an ethnic dimension, with Mr Machar's Nuer tribe pitted against the Dinka community that is loosely tied to Mr Kiir.