Gerry Conlon, one of four people who were wrongly jailed for the 1974 Guildford pub bombings, has died at his home in Belfast.
Mr Conlon, who was 60, had been ill for some time. He died this morning at his home off the Falls Road in west Belfast.
He was arrested along with Paul Hill, Carole Richardson and Paddy Armstrong and they were convicted of the 1974 Guildford pub bombings, which were carried out by the IRA.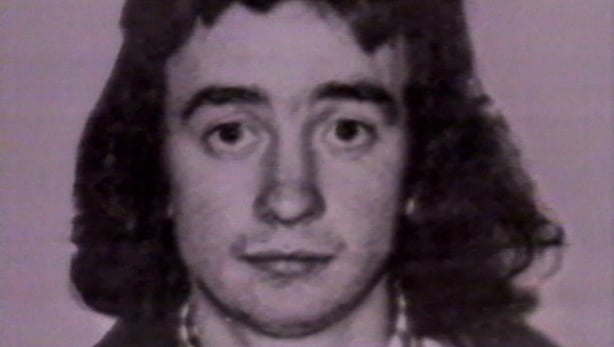 They became known as the Guildford Four and were jailed for life in 1975 for the bombing campaign that killed five people and injured 65.
Mr Conlon's father, Giuseppe, was jailed as part of a discredited investigation into a supposed bomb making family - the Maguire Seven - later that year.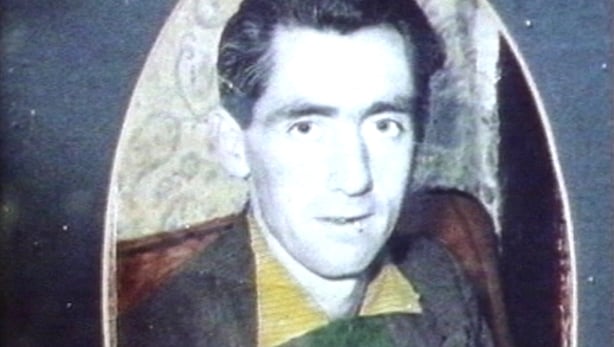 He had one lung, emphysema, and had just undergone chemotherapy. He died in prison five years later.
The Guildford Four were freed in 1989.
An investigation by Avon and Somerset Police found serious flaws in the way Surrey Police handled the case.
As he emerged free from the Court of Appeal Mr Conlon declared: "I have been in prison for something I did not do. I am totally innocent."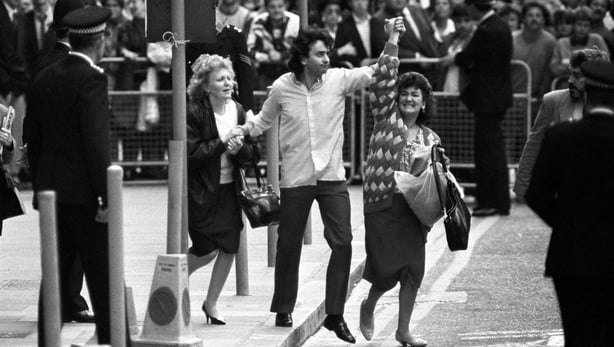 Finally, 16 years after their release, then British Prime Minister Tony Blair apologised for the miscarriage of justice.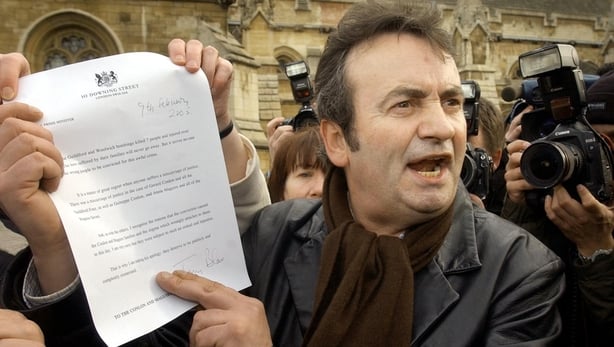 The jailing of the Guildford Four is considered the biggest miscarriage of justice in British legal history.
Mr Conlon's family issued a statement today through his lawyer Gareth Peirce.
It said: "This morning we lost our Gerry. "He brought life, love, intelligence, wit and strength to our family through its darkest hours.
"He helped us to survive what we were not meant to survive.
"We recognise that what he achieved by fighting for justice for us had a far, far greater importance - it forced the world's closed eyes to be opened to injustice; it forced unimaginable wickedness to be acknowledged; we believe it changed the course of history.
"We thank him for his life and we thank all his many friends for their love."
Alex Attwood, SDLP Assembly member paid tribute to him.
"He'd given an awful lot but yet had so much more to give," Mr Attwood said.
"What he learned from his time in prison and campaign for release was the importance of not only raging against his own injustice but fighting for those who had also suffered miscarriages of justice."
Mr Attwood added: "He's now with his dad and his mum."
His mother Sarah, a tireless campaigner for their freedom, died in 2008, aged 82.
Sinn Féin president Gerry Adams expressed his shock and deep sadness at the news.
"Gerry and his father Giuseppe were two of the most infamous examples of miscarriages of justice by the British political and judicial system," Mr Adams said.
Tánaiste Eamon Gilmore also expressed his condolences to Mr Conlon's family and friends, saying "his loss will be felt within the community in west Belfast and across the world with all those who work in the pursuit of justice."
Fianna Fáil spokesperson on Foreign Affairs, Brendan Smyth, also expressed condolences on behalf of the Fianna Fáil party.
In 2009 Mr Conlon wrote about the personal and emotional battles he suffered as a result of his incarceration and fight for freedom.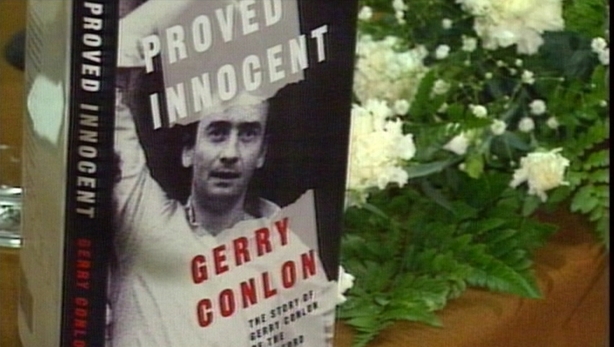 He suffered two breakdowns, attempted suicide and became addicted to drugs and alcohol following his release.
Mr Conlon also only began enduring nightmares after securing freedom.
"The ordeal has never left me," he said