Iraq has asked the United States to conduct air strikes against Sunni Islamist insurgents that have seized key cities and large swathes of the country.
"Iraq has officially asked Washington to help under the security agreement (between the two countries), and to conduct air strikes against terrorist groups," Foreign Minister Hoshyar Zebari told reporters in Saudi Arabia.
Sunni insurgents have attacked Iraq's largest oil refinery, located in Baiji in northern Iraq, with machine-gun fire and mortars, Iraqi security sources and refinery employees said.
The attack started at 4am (2am Irish time) from outside two of the three main entrances to the sprawling facility, the sources said.
One mortar hit a spare-parts warehouse and smoke billowed from the building, the sources said.
Yesterday, foreigners were evacuated from the refinery as security forces braced for an attack on the compound.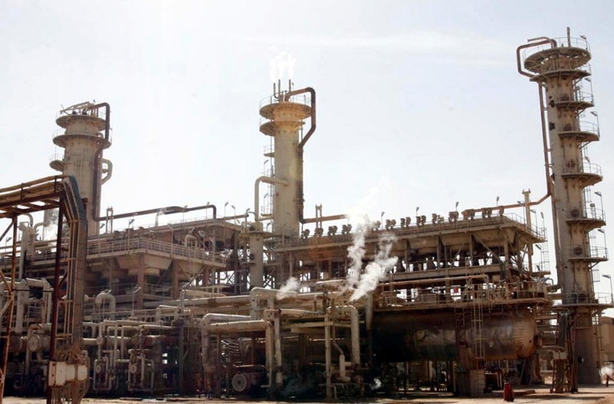 The refinery has been under siege since Sunni militants began a major military offence in northern Iraq last week.
Meanwhile, the Indian government has said it is unable to make contact with 40 Indian construction workers in the Iraqi city of Mosul.
Foreign Ministry spokesman Syed Akbaruddin said dozens of Indian workers were living in areas overrun by the Islamic State of Iraq and Syria (ISIS), which is also known as ISIL.
He said the government had no "confirmation or verification" of a story in the Times of India newspaper that the construction workers were being held by suspected ISIS fighters.
Separately, a group of Turkish construction workers were among about 60 people abducted by Sunni Islamist militants near the Iraqi city of Kirkuk, according to a news report.
It comes after dozens of other Turkish nationals were taken hostage in Mosul last week.
ISIS militants seized 15 Turkish workers who were building a hospital near the town of Dor, located between Selahaddin and Kirkuk, the Dogan News Agency said.
It was not immediately clear when the abduction took place.
Those abducted also included workers from Pakistan, Bangladesh, Nepal and Turkmenistan, Dogan reported.
ISIS insurgents kidnapped 31 Turkish truck drivers as they overran the northern city of Mosul last week.
They then seized the Turkish consulate in Mosul, holding another 49 people.
Since launching their offensive on 9 June, militants have captured Mosul and a big chunk of mainly-Sunni Arab territory stretching south towards the capital.
The offensive has displaced hundreds of thousands of people.
It has also sent jitters through world oil markets as the militants have advanced ever nearer to Baghdad, leaving the Shia-led government in disarray.
ISIS's aim is to create an Islamic caliphate encompassing Iraq, Syria and Lebanon.
US politicians discuss crisis
US President Barack Obama has met with the congressional leadership to discuss the situation in Iraq.
Mr Obama met Senate Majority Leader Harry Reid, Speaker John Boehner, Democratic Leader Nancy Pelosi and Senate Minority Leader Mitch McConnell at the White House.
 In a statement, the White House said the President had "provided an update on the administration's efforts to respond to the threat from ISIL by urging Iraq's leaders to set aside sectarian agendas and to come together with a sense of national unity".
 He also talked about the US' "efforts to strengthen the capacity of Iraq's security forces to confront the threat from ISIL, including options for increased security assistance". 
Almost 500,000 displaced by violence
Aid agency GOAL has said the Kurdish region has been "heroic" in its acceptance of almost 500,000 people displaced by violence in northern Iraq.
The agency has dispatched an emergency response team to northern Iraq to assess how best it can support those who have left their homes.
Speaking on RTÉ's Morning Ireland, GOAL Senior Manager Alan Glasgow said the team is expected to be on the ground later today.
He said people were in need of water, food and shelter.
Mr Glasgow said if and when the Iraqi government attempted to retake Mosul, there would presumably be greater displacement and it was not clear where those people would go.