Taoiseach Enda Kenny has said he will sit down with the new Labour Party leader when he or she is appointed and address the issue of medical cards as a matter of priority.
Mr Kenny was speaking on his arrival at the Bar Council's annual conference in Westport, Co Mayo.
He said he was very unhappy with letters sent out to people suffering from debilitating illnesses.
Mr Kenny also said he would not stand for that behaviour and repeated that he would fix the problem.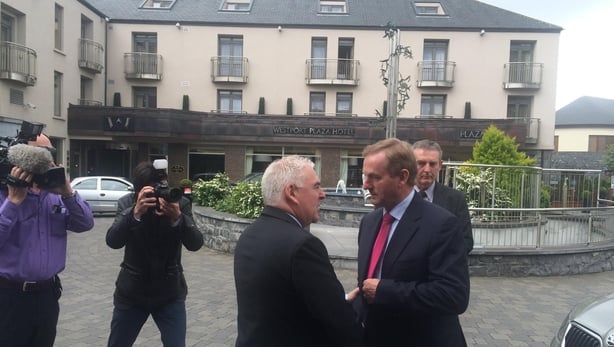 Meanwhile, Minister of State at the Department of Health, Alex White, has again acknowledged there was a massive problem in relation to the allocation of medical cards and said he accepted his share of the criticism.
On RTÉ's Saturday with Claire Byrne programme, Minister White said that some of what was reported in relation to the review of medical cards by the Health Service Executive did not happen.
He said there was a huge amount of misreporting in relation to some cases in which people were asked if their children still had conditions such as Down Syndrome.
Minister White said he would not get into individual cases but he knew there were some references in some reports that he read and checked and found that they were not true.
He said he accepted that the bureaucratic approach affects people.
He questioned if the regime is to be changed for the two million people in receipt of a medical card based on means.
He also asked if health resources should be allocated on the basis of need or should there be a universal health system.
Minister White said there should be a wider public debate on the allocation of resources.